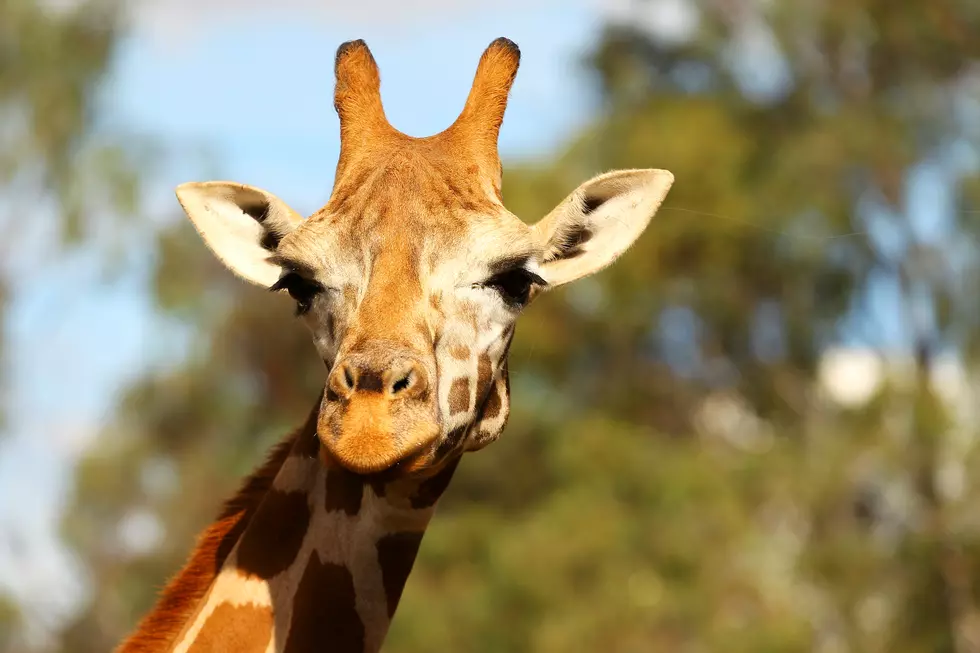 April the Giraffe Just Gave Birth to Her Fifth Baby [VIDEO]
Getty Images
Sound the alarms! April the giraffe has gone into labor and Baby Number 5 has finally arrived.
April made her grand entrance just about two years ago when she was pregnant with her calf Tajiri (who is now one month away from his second birthday) and the wonderful staff over at Animal Adventure Park in Harpursville, New York decided it would be a grand idea to put a LIVE webcam on her pregnancy.
Well, the hype was wild and thousands of people spend countless minutes of their life waiting and watching this poor pregnant giraffe for weeks and even months on end to push out her baby.
Two years later and the alarm was sounded once again when reports of yet another pregnancy for April hit the world wide web, and the internet went nuts.
Today, YouTube was flooded once more when someone alerted the press that her fifth child (second with 7-year-old Oliver or "Ollie", the sire of April's babies) was crowning and a birth was on its way.
The best part is if you missed the birth of April the Giraffe's baby, you can watch it on repeat (if you're into that stuff) below:
Congratulations to April the 17-year-old giraffe. The zoo keepers are currently working around the clock to care for and comfort April as she has welcomed yet another baby giraffe into the world, making Animal Adventure Park the world's most watched zoo on a live webcam once more.
More From WFHN-FM/FUN 107