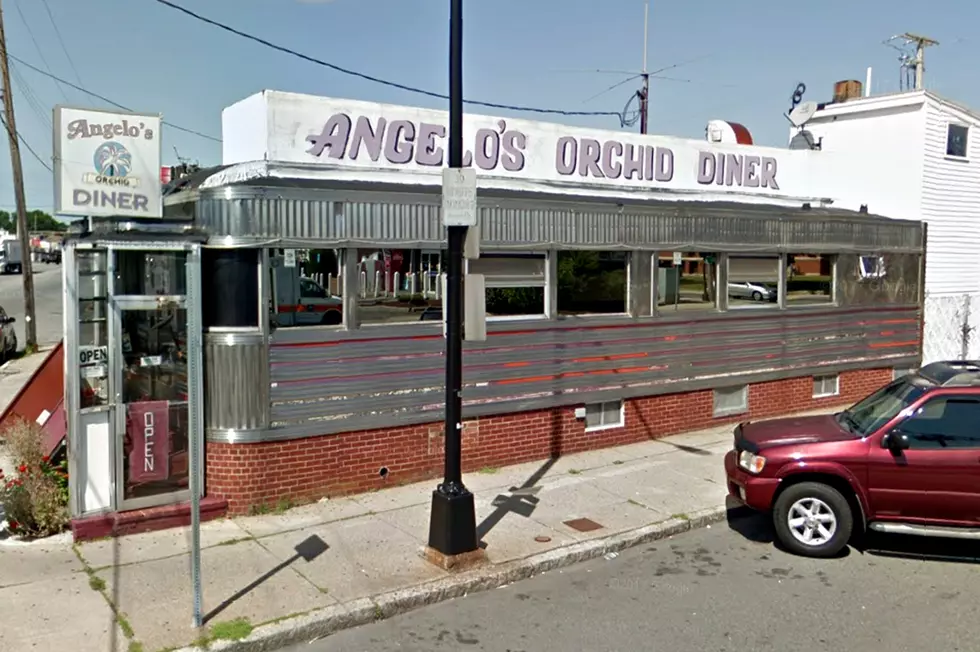 Angelo's Orchid Diner in New Bedford For Sale
via Google Maps
NEW BEDFORD — A famed eatery in New Bedford is on the real estate market.
Angelo's Orchid Diner at 805 Rockdale Avenue has been listed for sale. The listing is posted on GreaterNewBedfordHomes.com through realtor Byron Ford of Berkshire Hathaway Home Services. It was posted for sale on Tuesday.
The diner is listed at $309,900. The purchase price includes the one dining car which totals 1,050 square feet of space.
"It seems to be the time," said Geraldine Carvalho, who owns the diner with her husband and the namesake of the restaurant, Angelo. "My husband's had some medical problems. My sons haven't been able to spend much time here [to help out]." Geraldine and Angelo are 75 and 73 years old, respectively.
The Carvalhos have owned the diner for 35 years. According to their recollection, the diner was first established in New Bedford in 1945 and has had three owners prior to them.
Angelo's Orchid Diner is the most recent of three area diners that have hit the real estate market. In March, Al Mac's Diner closed their doors only to be sold in early April. It is expected to reopen soon. The Mattapoisett Diner on Route 6 in Mattapoisett was listed for sale in mid-April. That diner has also been sold and is already set to open as soon as next week.
"The younger crowd today, they don't seem to eat like we old people used to, I guess," chuckled Geraldine. "Everything is on the run and on the go with these kids. They grab a breakfast sandwich here or go to McDonald's and grab a burger there. It's a different type of experience than sitting down and eating with family."
Angelo's is the last authentic railcar-style diner in New Bedford. The Shawmut Diner closed in 2014. The railcar diner was moved from Shawmut Avenue to a lot on the property of the Bristol County Sheriff's Office in Dartmouth where it awaits rehabilitation.
"I hope someone keeps it going," said Geraldine of the diner. "We've had, as a matter of fact, a number of calls already of potential buyers wanting to look at it. We're going to have a few showings. I'd like to keep it running as a restaurant business."
Geraldine thanked her customers along with all of the hard workers, who she calls family, that have come through Angelo's Orchid Diner over the past 35 years.
More From WFHN-FM/FUN 107