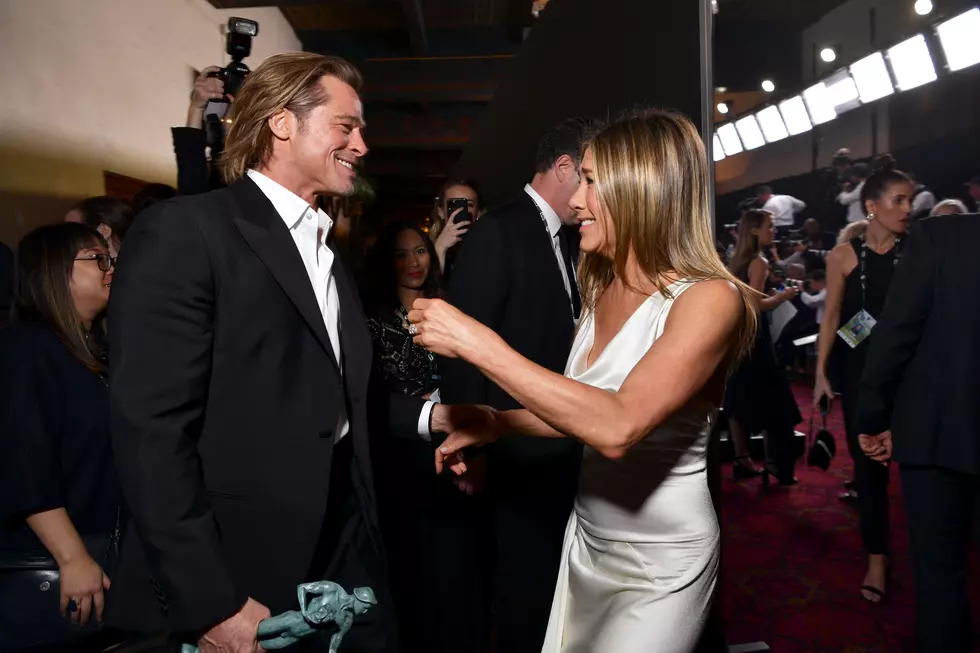 An Open Letter to Brad Pitt and Jennifer Aniston
Getty Images for Turner
Can I call you Brad and Jen?
I know that I don't actually know you and you definitely don't know me, but I just wanted to let you know just how much I enjoyed seeing you two together this past awards season.
Now that the awards shows have calmed down and you both have cleaned up in the trophy department, I thought it might be a good time to tell you how nice it was to see all those pictures of you two laughing together, congratulating each other and looking like the old Brad and Jen again.
You both have clearly been through a lot relationship-wise since you were last together, but I've got to say, I think it might be time to give it another go.
Clearly there are still some feelings there, right?
I know you may have moved past it all and are now in the "old friends" zone and I totally respect that.
But you make one of the cutest couples ever and I really hope there is still a spark or two in there.
I mean, think of all the former high school sweethearts who later in life get back together with their former flame. That could be you guys, reconnecting after years apart to come back stronger than ever.
I know I'm not alone in secretly wishing for this Brad and Jen relationship reunion. The internet was buzzing after the Golden Globes and the SAG Awards – you know you saw the hype.
But will you be living up to the hype?
This fan hopes that you do.
Enter your number to get our free mobile app
More From WFHN-FM/FUN 107