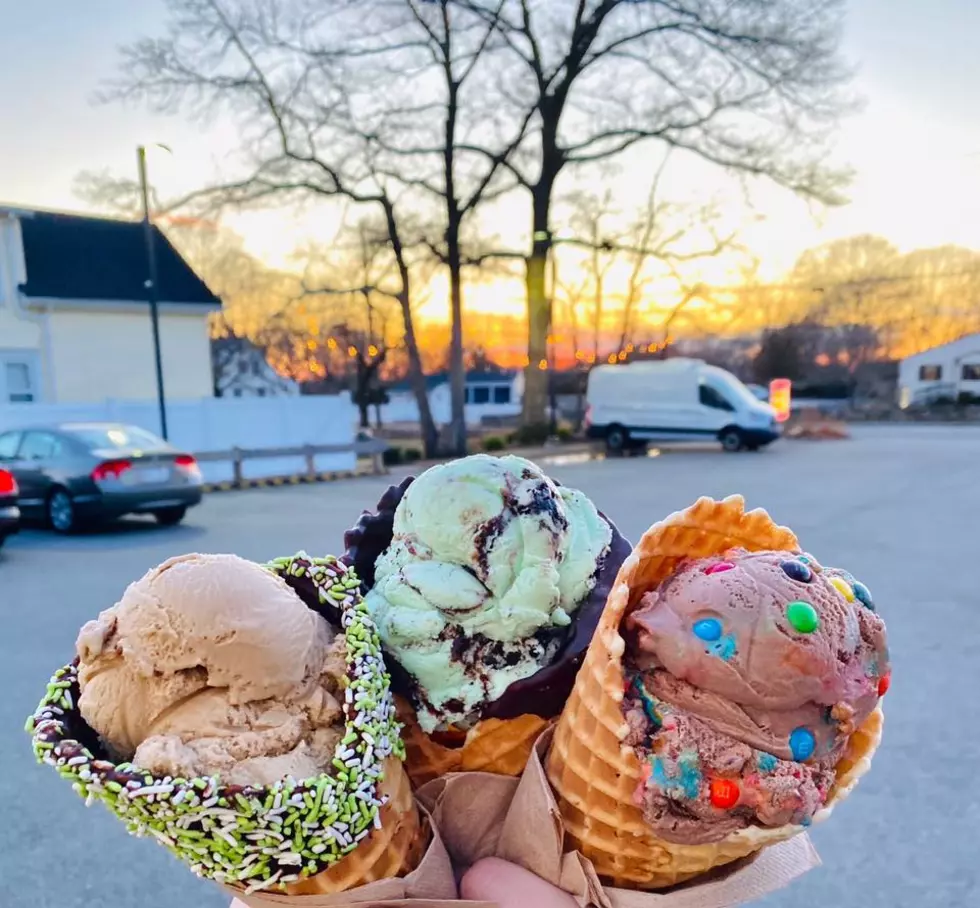 Acushnet Creamery Launching Curbside Pickup and Delivery
Acushnet Creamery via Facebook
One of the silver linings of this difficult time is that we are witnessing a lot of innovation. Personally, I am loving seeing SouthCoast small businesses doing what they need to do to survive (and sometimes even thrive) in this period of social distancing. The businesses that are able to pivot and turn to e-commerce and other ways to comply with the temporary regulations are the ones that will find a way to plow through one of the toughest business climates in all of American history.
Acushnet Creamery is trying to become one of those small businesses.  We spoke to Doug Coray weeks ago on the Rock and Fox Show. Technically, Acushnet Creamery is a take-out business; however, owners Doug and Donna Coray weren't comfortable with the March crowds that the popular ice cream spot was drawing at the beginning of social distancing. In the interest of their employees and customers, Coray told us, they made the decision to close until they could figure out a safer way to do business during the pandemic.
They think they may have found it. Acushnet Creamery is planning on launching curbside pickup and delivery.
Customers would order in advance by clicking on a link on AcushnetCreamery.com. They'd pull into the parking lot, send a text inside to the shop, and the ice cream would be brought out to the vehicle.
While advanced ordering is strongly encouraged, customers that did not order in advance could call inside to place orders.
Every other parking space will be blocked by cones to better ensure proper social distancing between the cars.
Additionally, Acushnet Creamery has decided to partner with the local delivery app, Got Chew.
"Ice cream delivered to your door, how great is that?" said Donna Coray.
"It's important that our customers understand that they can't sit and enjoy their ice cream in the parking lot. We are giving this a try. The only way this is going to work is if people aren't hanging out in our parking lot. That just can't happen," said Coray.
They are hoping to have the new systems in place by next weekend, on April 17.
Coray put up a post on her social media looking for dozens of masks. Cow-themed are preferable.
READ MORE: How Much Food Do You Need to Shelter in Place?
Enter your number to get our free mobile app
More From WFHN-FM/FUN 107