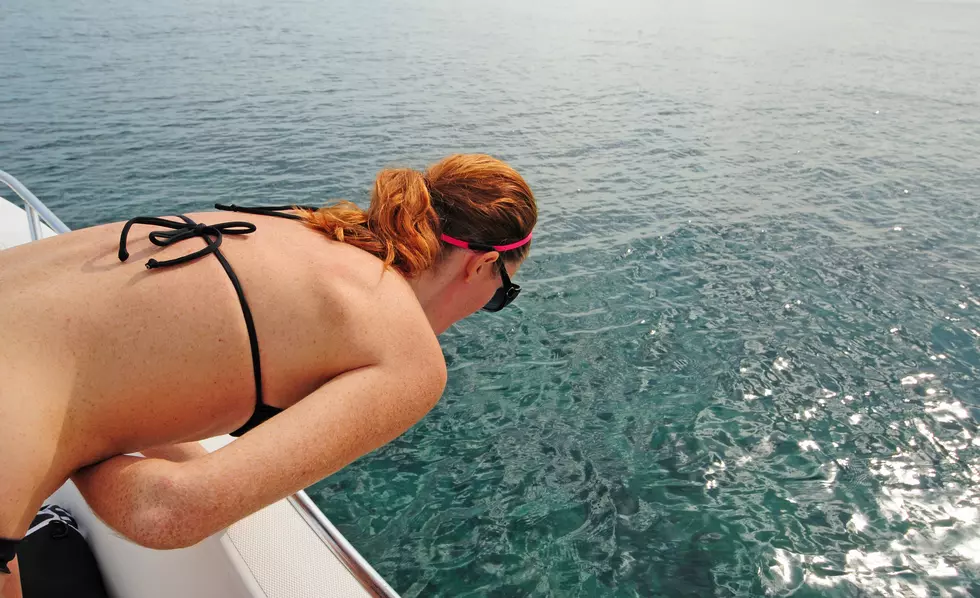 A Simple Way to Overcome Sea Sickness
Getty Images/iStockphoto
The Fun107 morning show crew has an exciting weekend ahead of us. We have the opportunity to spend a few days on beautiful Martha's Vineyard. Once I'm there, it will be a slice of heaven.
It's just the getting there that I'm worried about, and for anyone who gets seasick like I do, you feel my pain.
I've suffered from motion sickness since the day I was born. Swing sets, kayaks, cars; you name it, if it has motion, I get nauseous, and boats are by far the hardest to deal with. I am a SouthCoast girl that struggles to be on the water – talk about frustrating.
Needless to say, I'm a little nervous about the ferry ride to get to Martha's Vineyard tomorrow. My anxiety runs wild with thoughts like, I hope I don't throw up in front of my coworkers, Should I take Dramamine and potentially ruin the rest of my day?, and Should I just swim to the Vineyard instead?
For anyone who has suffered from motion sickness, you understand how it can be detrimental to your day. It's important to set up for success. My seasick survival kit consists of Advil and these magical bracelets:
When I was told about these pressure-point bracelets, it was such a game-changer. I am living proof that they do, in fact, work. You can find them at any drug store, and they are so cheap. But to be honest, I would spend any amount of money to not feel motion sickness.
Do you suffer from motion sickness or have any remedies that I could take advantage of? Let me know.
KEEP READING: See 25 natural ways to boost your immune system
Enter your number to get our free mobile app
More From WFHN-FM/FUN 107