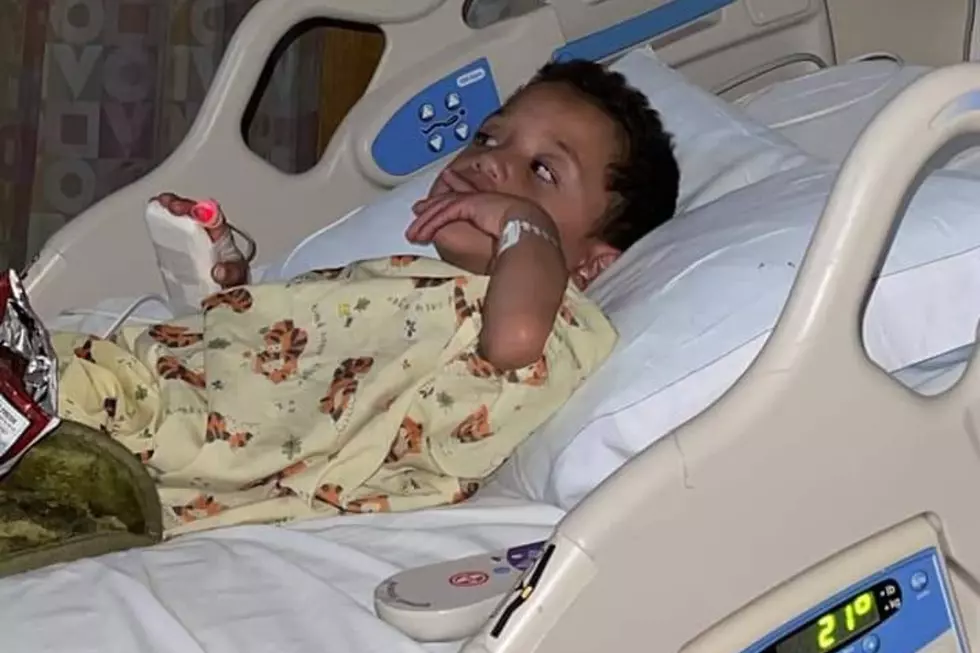 New Bedford Donut Shop Is Baking Cupcakes for a Child in Need
Courtesy of New Bedford Police
New Bedford's JJ Montalban is recovering after a life-saving heart transplant, but his family is not quite out of the woods just yet.
JJ's family has been struggling financially with medical bills, food, hospital parking and lodging while the brave boy remains hospitalized through October.
Once Grandma's Donuts & Coffee Shop in New Bedford got wind of the situation, they knew they had to help as only it could: with a baked goods fundraiser.
On Oct. 25 and 26, the city staple will bake and sell special Halloween-themed cupcakes to raise money for JJ and his family. Grandma's Donuts has no connection with JJ or his family. They're simply looking to give back in a community that has given so much to the business.
"We saw his struggle on Facebook and felt bad for him and his family," Hannah Lemieux of Grandma's said. "If that was me in that situation I would want someone to help my kid, too. It truly hits home because I have a son myself and I just want JJ's family to know that we are here to support him the best way we know how -- with our homemade cupcakes."
The cupcakes will be sold in-store, $15 for a four-pack. The bakery will also have a donation jar for those not interested in cupcakes.
Orders must be placed ahead of time and can be picked up Oct. 25 and 26. Anyone interested can message Grandma's on Facebook.
11 Responses to "Love Letters to New Bedford" Postcards Project
The people of New Bedford have responded to the "Love Letters To New Bedford" project at West Beach and they didn't disappoint.
More From WFHN-FM/FUN 107