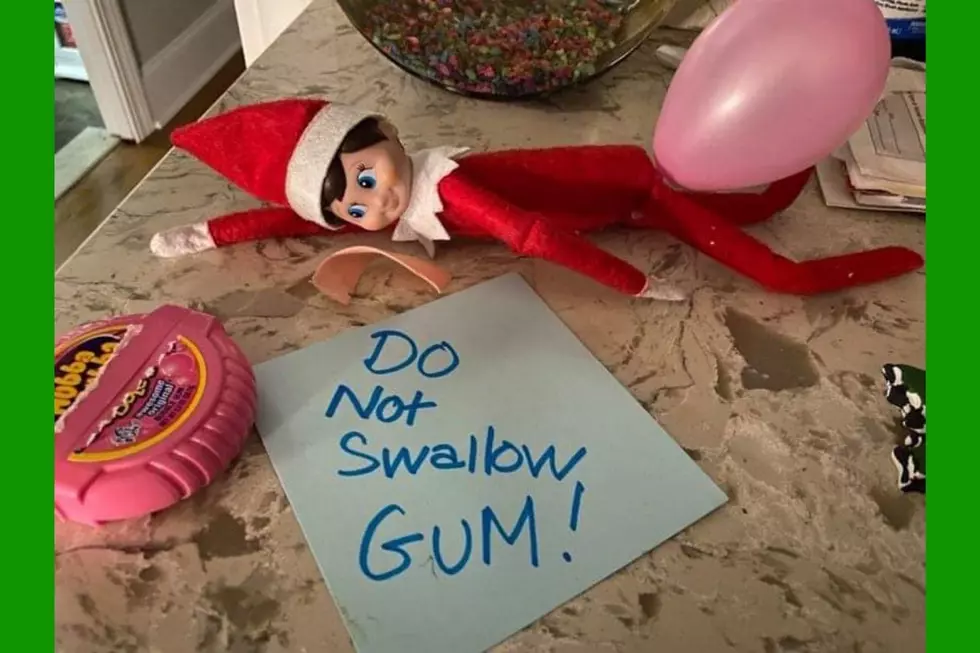 20 SouthCoast 'Elf on a Shelf' Photos That Are Worth Sharing
Courtesy Connie Weida
I'll be the first to tell you that I never really got into the whole "Elf on a Shelf" scene, but enjoy checking out the creativity others.
Every year, if it wasn't obvious, the number one reason I can tell that it's getting closer to Christmas is when my Facebook newsfeed turns into a treasure trove of "Elf on a Shelf" photos. Now, I don't have kids of my own, which is half the reason why I'm not a participant in the whole "Elf on a Shelf" scene, and probably also why no elves have shown up randomly at my house.
As nice as it would be to wake up on Christmas morning to a little elfish mischief, I just don't see it in my cards this year.
Below is a compilation of some of the best elves in the SouthCoast area who seemed to have gotten themselves into a bit of trouble from "T.P."-ing Christmas trees to making a mess on the couch. Enjoy this gallery in hopes that it brings as much Christmas joy to you as it did to me:
Enter your number to get our free mobile app
More From WFHN-FM/FUN 107