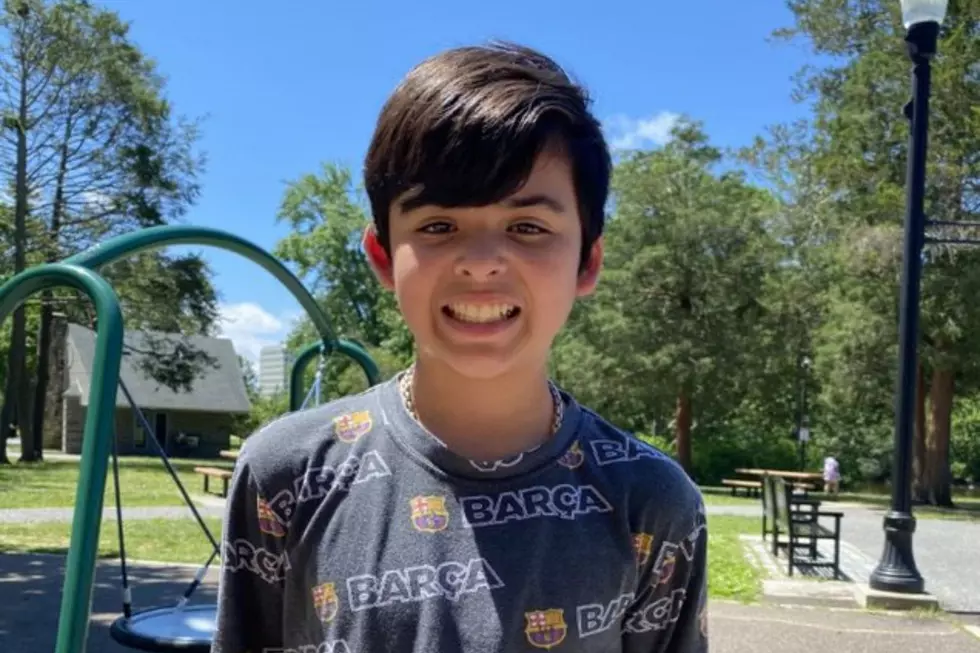 Compassionate Nicholas is a 'Role Model' Looking for a Family [TUESDAY'S CHILD]
Courtesy of MARE
Nicholas knows what it's like to be the new kid in a program. That's why when new kids arrive where he lives, he is the first person to take them under his wing to mentor them.
Nicholas is very sensitive to other people's feelings, and goes out of his way to help out people he feels are struggling.  He is able to comfort the other kids in his program when they are upset.
He is described as a role model in his program.
Nick's Hobbies
Nicholas has a terrific sense of humor and really enjoys joking around with others. He likes listening to hip-hop and playing basketball in his spare time. On a rainy day, Nicholas will play video games, but he'd much prefer to blow off steam by playing outdoors.
He has a lot of friends and is very well-liked by both his peers and the adults at his residence. Due to the lack of foster families, Nick lived in a residential program much longer than needed but recently moved in with a foster family. He is doing great living in a family environment and really hopes to be adopted so he can become a permanent member of a family.
Is Your Family a Match for Nick?
Freed for adoption, Nick would do well in any family with older, younger or with no other children in the home. He would do well in a home with routine, structure and much love to give and would facilitate regular visits with his siblings. 
Who Can Adopt?
If you're at least 18, have a stable source of income and have room in your heart, you may be a perfect match to adopt a waiting child. Adoptive parents can be single, married or partnered; experienced or not; renters or homeowners; LGBTQ+ singles and couples. As an adoptive parent, you won't have to pay any fees. Adoption from foster care is completely free in Massachusetts.
The process to adopt a child from foster care includes training, interviews and home visits to determine if adoption is right for you. These steps will help match you with a child or sibling group that will be a good fit.
To learn more about adoption from foster care, call the Massachusetts Adoption Resource Exchange (MARE) at (617) 964-6273 or visit www.mareinc.org. Start the process today and give a waiting child a permanent place to call home.
See Everything to Explore at the Children's Museum of Greater Fall River
The former Bristol County Superior Courthouse on North Main Street in Fall River has transformed over the last decade into the home of the Children's Museum of Greater Fall River. From exhibits that local families know and love to those totally new features that have debuted in recent months, one thing is for sure: This museum is a must-see SouthCoast attraction and we have the pictures to prove it.
More From WFHN-FM/FUN 107