Changes Coming To Parson's Reserve Daffodil Fields Dartmouth This Season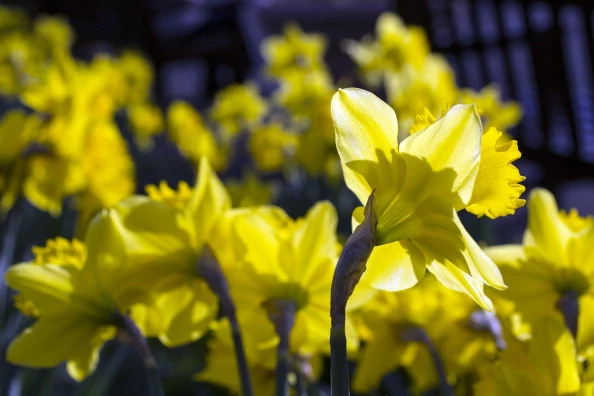 The growing popularity of DNRT's Parson's Reserve Daffodil Fields has brought about many changes this year. The DNRT is pleased with the increase of visitors but it has posed a few challenges for the DNRT. The increased number of visitors has caused more wear and tear on the Reserve and some damage to the daffodils due to heavy foot traffic. Limited parking in the area has also created dangerous situations for pedestrians crossing the Road.
This year the DNRT has widened the daffodil paths to make it possible for two-way pedestrian traffic and have lined the path with cedar logs to make the boundaries more noticeable. They are asking that dogs be kept on a leash but are welcome to come along. Pictures are encourage but professional photographers will not be allowed and they are asking that all tripods and props be left at home. More signage will be posted along the Reserve stating the rules and regulations of the property. Parking is still very limited and are asking drivers to safely park on one side of the road if the lot is full. A crosswalk is in the process of being developed but will not be ready for this season.
All these changes did come at a cost and the DNRT said that it was not an easy one for them. This year, they will be charging $2 for non-members. Members will receive a card allowing them free entrance for up to 6 people