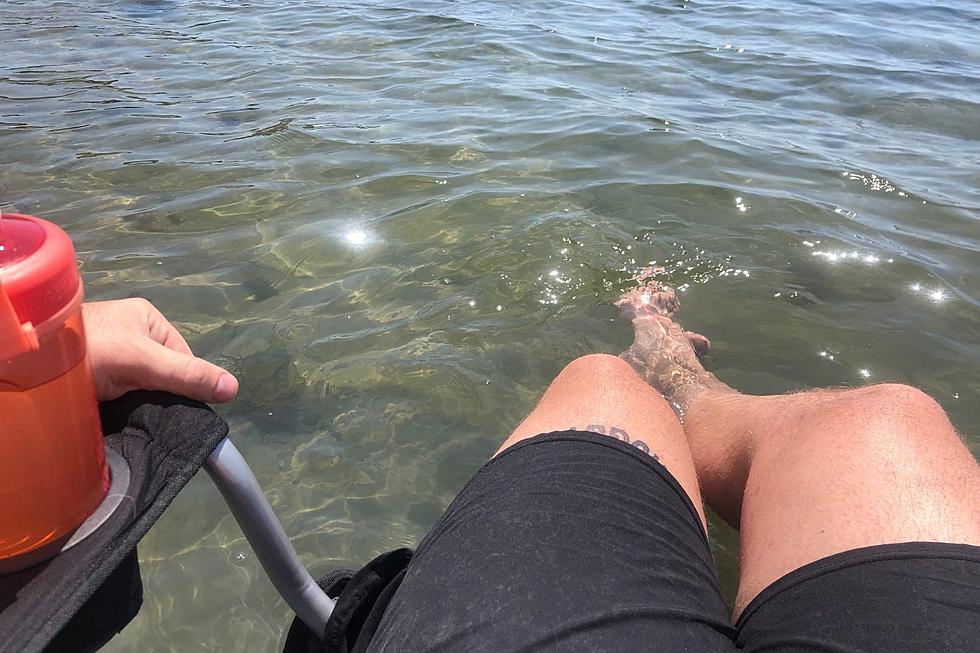 Why Visit Fort Lauderdale When Fort Phoenix Is Just as Good?
Gazelle/Townsquare Media
Moving back to the New Bedford area from Westport has had some serious perks these past couple of years.
It's been quite the summer this year and I have a feeling it's only just beginning. I've already traveled to Florida, had a great time, and adjusted back to normal life. However, I've been missing those sandy Pompano beaches. Around here, the shorelines are covered with more rocks than sand, depending on where you go.
Living just minutes from the Fairhaven Bridge, it's rewarding having Fort Phoenix so close by. Today was a top 10 beach day, so it was only necessary to celebrate appropriately, so I grabbed a towel, my beach chair and a cold water bottle filled with lemonade.
Normally, I stay to the left side of that rock barrier that extends outwards from the beach, but today, I decided to check out the opposite side. That's when I discovered something that gave me the greatest idea. There was a small 12 by 12 square foot area of just sandy waters about knee-deep, not a piece of seaweed, rock or shell in site. As I looked around the packed beach area, searching for the perfect spot, I kept looking at that waveless lagoon that looked perfect to park a beach chair in, so I did just that.
Think about it for a second: who said you had to set your chair on the sand? Why not in the middle of the ocean's shoreline? I'm all about going against the grain of normalcy, and I'm so happy I did.
Sitting in the water, about 20-25 feet from the shore, was the most relaxed I've been in a very long time. There was no one around me and the water was about 75-80 degrees. The only sounds were the splashing of waves off the rock barrier, seagulls and jet skis.
The whole point I'm trying to make when it comes to Florida and Fairhaven is simple: if you're looking to just relax and get away from it all, but don't feel like traveling to Fort Lauderdale, Fort Phoenix should do the trick.
Break away from routine and plant your chair in the water. Feel the current push the waves back and forth around your ankles. Sift your toes in the cool sand and enjoy life for an hour or two. You deserve it.
30 SouthCoast Things Every Local Should Do at Least Once
Whether you are new to the area or have been living here your entire life, there are lots of local things that can only be experienced on the SouthCoast – and hopefully you've tried them all at least once.
More From WFHN-FM/FUN 107