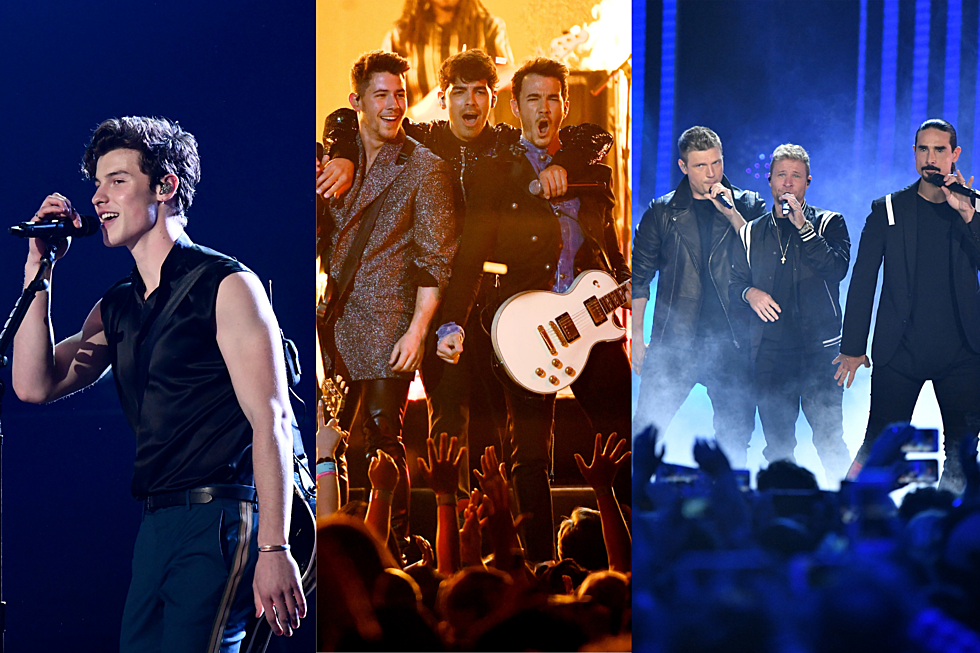 Which TD Garden Show Will You Pick?
Getty Images
It is Pick Your Tickets Week on Fun 107. Beginning tomorrow morning, the Rock and Fox Show opens up the Mi Antojo Restaurant Ticket Window and starts giving away your choice of tickets to some of the hottest shows this summer at the TD Garden next week.  Plus, Jackson has bonus giveaways every afternoon this week! These concerts span generations of Fun 107 music.
Next week is going to be an epic Fun 107 week at the TD Garden with huge shows almost every night.
Here's how to enter to win concert tickets of your choice:
Send us a message on the Fun 107 app using the "App Chat" or "Send Audio/Video" buttons in the center of the app's home screen.
Be sure to let us know which show you were hoping to see. Will it be the Backstreet Boys next Wednesday night at the TD Garden?
The following night, Shawn Mendes does his thing at the Garden, so maybe you'd prefer him to call you "Senorita?"
Or, would you rather see the Jonas Brothers next Saturday night at the Garden?
We could certainly make any of these scenarios happen.
Tell us which show you'd choose and why you want to win tickets to the concert. We'll do our best to make as many people happy as possible.
If you haven't downloaded the Fun 107 app yet, now is a great time to do it. In addition to winning contests, you can send us instant app messages, including video or audio messages.
Big thanks to Vaz Construction for helping to make these ticket giveaways possible.
More From WFHN-FM/FUN 107