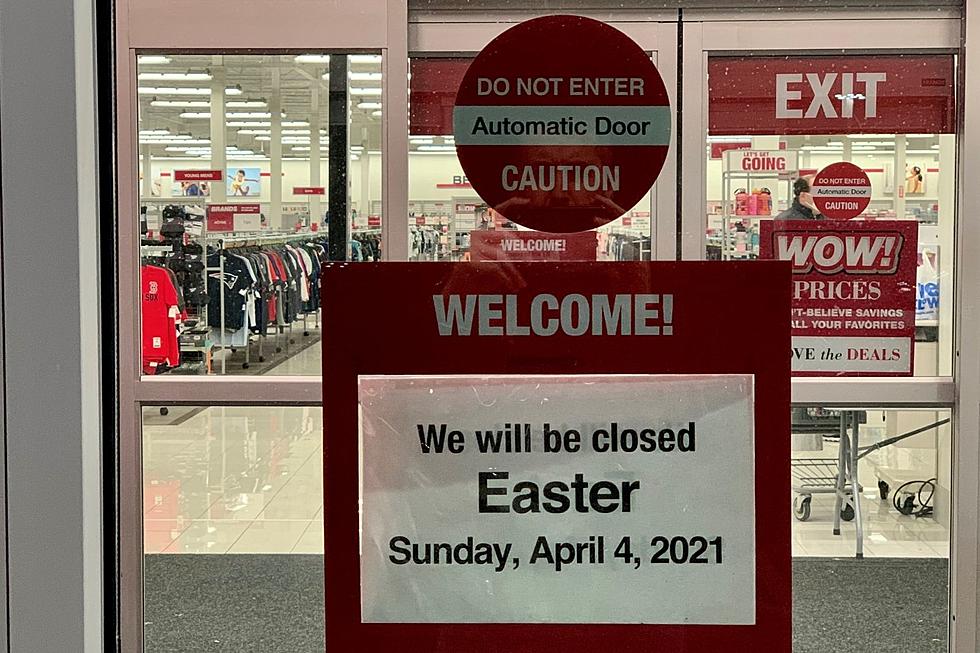 What SouthCoast Stores Are Open or Closed on Easter Sunday?
Michael Rock/Townsquare Media
The age-old debate about whether or not retail stores should be open continues. Until the so-called "blue laws" were repealed, only essential stores in Massachusetts were open on Sundays and holidays.
When those laws were dropped, stores slowly ramped up the idea of opening on certain holidays that were allowed. More and more retailers signed on to have their employees work during holidays.
While many employees had no desire to be away from their families, many employees enjoyed the extra hours and the time and a half pay, not to mention the idea of not spending the day with family.
However, the pendulum seems to be swinging the other way in recent years. More retailers are showing a loyalty to traditional holidays and granting days off to their employees.
We called around to a number of retailers on the SouthCoast to get a feel for who would be opened and who would be closed for Easter Sunday 2021.
SouthCoast Stores Closed on Easter Sunday:
Ace Hardware in Dartmouth
ALDI in Wareham, Raynham, and Plymouth
Best Buy in Dartmouth
Burlington in Dartmouth
Dick's Sporting Goods in Dartmouth
Five Below in Dartmouth
Hobby Lobby in Seekonk and Hyannis
HomeGoods in Wareham and Seekonk
Kohl's in Dartmouth and Taunton
Lowe's in Dartmouth, Seekonk, Wareham
Market Basket in New Bedford, Fall River
Marshalls in Fairhaven
Michael's in North Dartmouth, Wareham, Taunton
Office Depot in North Dartmouth
Target in Dartmouth and Wareham
T.J. Maxx in Dartmouth
True Value in New Bedford
SouthCoast Stores Open on Easter Sunday:
Barnes & Noble in Dartmouth
Big Lots in Fairhaven and Swansea
BJ's Wholesale Club in North Dartmouth and Seekonk
CVS in Fairhaven, New Bedford, South Dartmouth, Fall River
Dunkin'
DSW in Wareham
Dollar General in New Bedford and South Dartmouth
PetSmart in Bourne and Fall River
Save-A-Lot in New Bedford
Staples in Fairhaven and Fall River (open 12-5)
Stop and Shop in Fairhaven, Dartmouth, Fall River, New Bedford
The Home Depot in Dartmouth, Taunton and Seekonk
Walgreens in Fairhaven
Walmart in Fairhaven and Dartmouth
Here are 50 of your favorite retail chains that no longer exist.
More From WFHN-FM/FUN 107