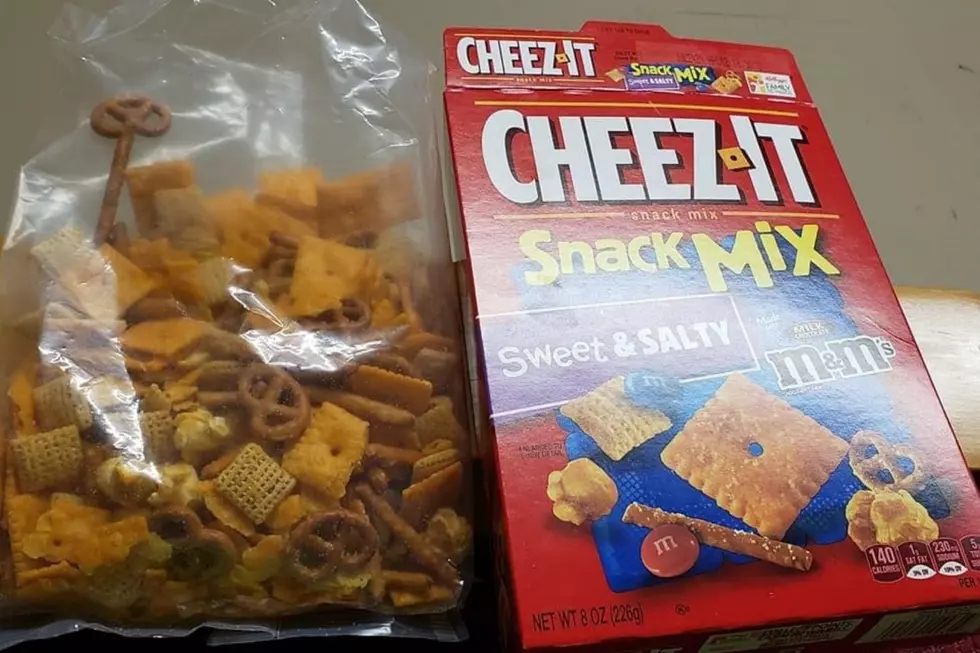 Westport Woman Outraged When Denied M&Ms in Snack Mix
Photo Courtesy of Jennifer Arsenault
Just when you thought that 2020 was about to take a chill pill, it comes back swinging just as hard.
Jennifer Arsenault is not only a Westport resident here on the SouthCoast, she's also my cousin. We all have our ups and downs in life and unfortunately for Jen, this story strikes a major chord.
The other day, Jen was having a rough day and just wanted to come home to a little snack to pick her up a bit. She had just purchased a box of Cheez-It Sweet & Salty snack mix with M&Ms mixed in.
"That's the best part of the bag," she said in disgust.
You see, something felt a little off with the box of Cheez-Its, as each reach into the box seemed to come up empty-handed when it came to the sweet-to-salty ratio. She couldn't seem to find any M&Ms in the box. That's when things took a turn for the worse.
When she removed the plastic bag from the box, she was dumbfounded to find that the problem was worse than expected.
"2020 has struck again!" Jen proclaimed. "I didn't get any *bleeping* M&Ms!"
If I were her, I'd send the company a nice little letter, nothing crude, just informative. You never know these days, it could score you a lifetime supply of Cheez-It mix.
It's all fun and games until someone becomes a victim of a snack scandal. Unfortunately for Jen, this was simply not her day, but she's an optimist who has been through much worse situations. This is nothing more than a bump in the road – a very unsatisfying bump, to say the least.
Stay strong, Jen, you got this.
CHECK IT OUT: See the 100 most popular brands in America
Enter your number to get our free mobile app
More From WFHN-FM/FUN 107