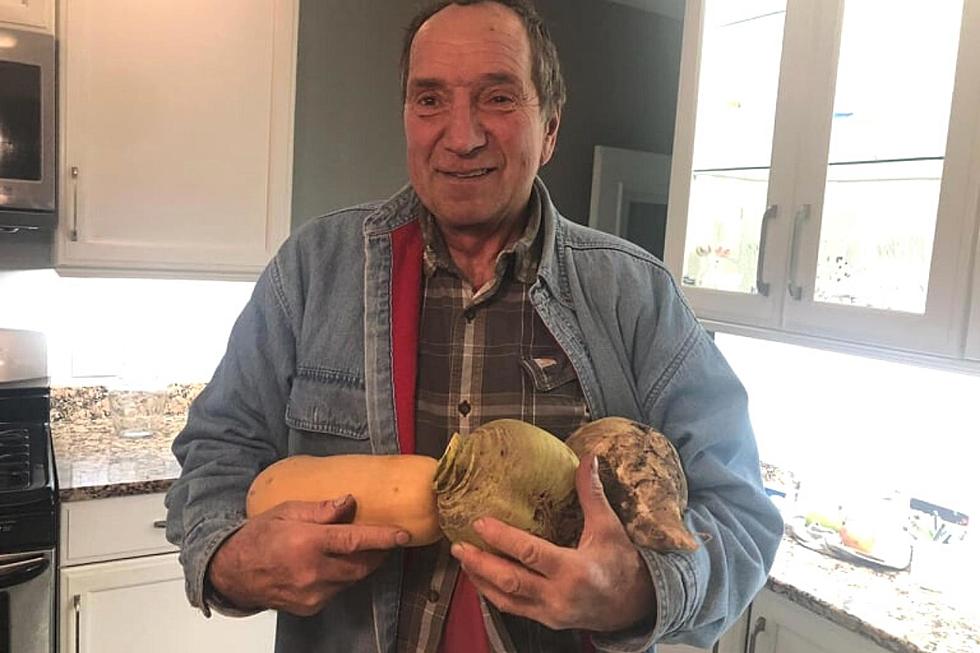 Westport Farmer Offers Insight into SouthCoast Agriculture
Phil Paleologos/Townsquare Media
Locally-grown food is fresher, healthier and tastes better because it spends less time in transit from farm to plate and therefore loses fewer nutrients. The food is much more flavorful and tastes better than that in the supermarket, which has traveled thousands of miles and is often picked before it is ripe.
Just ask local farmer Jeff Sampson, the owner of Sampson Farm, located at 222 Old Bedford Road in Westport.
"A lot of times, locally grown means it was picked in the morning and you're enjoying it that afternoon," he said.
Sampson Farm was established in 1850, and farming was in Sampson's blood.
"I grew up on this farm. To me, farming isn't a job, it's my entire life," said the gregarious, energetic, optimistic and quite talkative tiller, who was selling his produce at the Buttonwood Park Warming House farmers' market.
Sampson Farm has been renowned for its potatoes for decades, and for very good reason, Sampson said.
"Years ago, a friend who happened to work for the Frito-Lay company approached us and asked if we'd like to grow the same superior potato that the famous chip company uses?" he said. "Half of the crop would be for Frito-Lay, and the other half would be ours. Back then, they were known as FL657s. A beautiful, delicious potato that never had a hollow in the center."
The farm also grows sweet corn, tomatoes, peppers, onions, turnips, butternut squash and fruits.
"Farming is not only labor intensive, but some years, like this one, aren't good years for agriculture," Sampson said. "We started 2021 with not enough rain, then it rained too much and then no rain again." All of this has to be factored in to the price of the product when it gets to market.
Just recently, a customer got annoyed at the farmer, asking if he was "nuts" because he was charging $3 for a pound of onions. Sampson tried explaining all the particulars that determined the price, but the customer wouldn't hear it.
"Well," he finally said, "Come and help me the last week of February, plant the seed, water it twice a week, transplant them in April, and this time next year, I'll gladly give you the onions."
CHECK IT OUT: See the 100 most popular brands in America
More From WFHN-FM/FUN 107