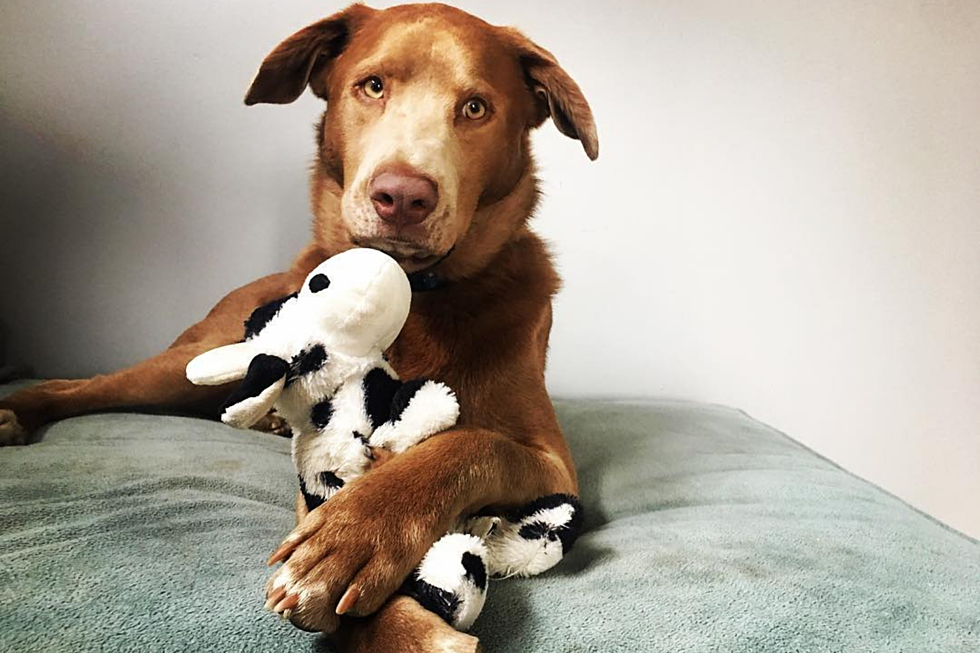 We May Have Rescued Our Dog, But It Was Our Dog Who Rescued Us
TSM/Gazelle
It's National Rescue Dog Day and the old saying "Who rescued who?" couldn't be more appropriate.The date was October 11, 2018, when the knock came at our door. Adoption Day had arrived and my girlfriend and I were excited (and a bit nervous) to meet the newest addition to our family. His name is Jameson and he's the best thing to ever happen to us.
Going back a couple of months beforehand, we were frantically searching, hoping and waiting for the right dog to enter our lives. It felt like an eternity since these days, background checks and house visits must be conducted before the dog can be adopted. We had bad luck after bad luck and just when we were about to give up all hopes on getting a dog, when one adoption agency, Rhode Island Pet Connection, came through with saving grace (pun intended).
We will never forget the day we were out and about, networking, when we received the phone call that the adoption agency found the perfect dog for us based on our hobbies and overall lifestyle. That "over the moon" feeling engulfed us both and emotions burst through the flood gates.
Fast forward to the day Jameson arrived.
He was perfect in every way, as if the Rhode Island Pet Connection were matchmakers from heaven. This dog is genuinely full of love and just so sweet to everyone; it was heartbreaking to know that someone out there left him on his own.
Back on September 14, 2018, Hurricane Florence had made landfall in South Carolina, crippling the coastline and leaving Jameson stranded in the streets, fending for himself. As he was taken into the local emergency shelter, no one came to claim him, leaving him without a family.
We believe that he found us in some strange and unexplainable way.
Jameson needed a good home with good loving parents and that's exactly what we had to offer him. He has taught us to laugh and be silly, singing "Good Morning" as a daily routine. He taught us to love a little more and to enjoy the little things in life. We run more with him and hike almost every Sunday with our friends over at OutHounds Adventure Club. In retrospect, he brings out the best of both of us and although we don't have children, he's the closest thing to a son and we couldn't ask for a better dog.
So, I beg the question, "Who rescued who?" For some of the best things in life are rescued and the love we have for Jameson is unmeasurable.
For those looking to adopt a dog into their family, we assure you that it would be one of the best choices you'll make in life.
"Approximately 3.3 million dogs enter shelters every year. When these abandoned and abused animals find their way to a shelter, each one needs a forever home and their potential is limitless. They're rescue dogs." -ASPCA
More From WFHN-FM/FUN 107