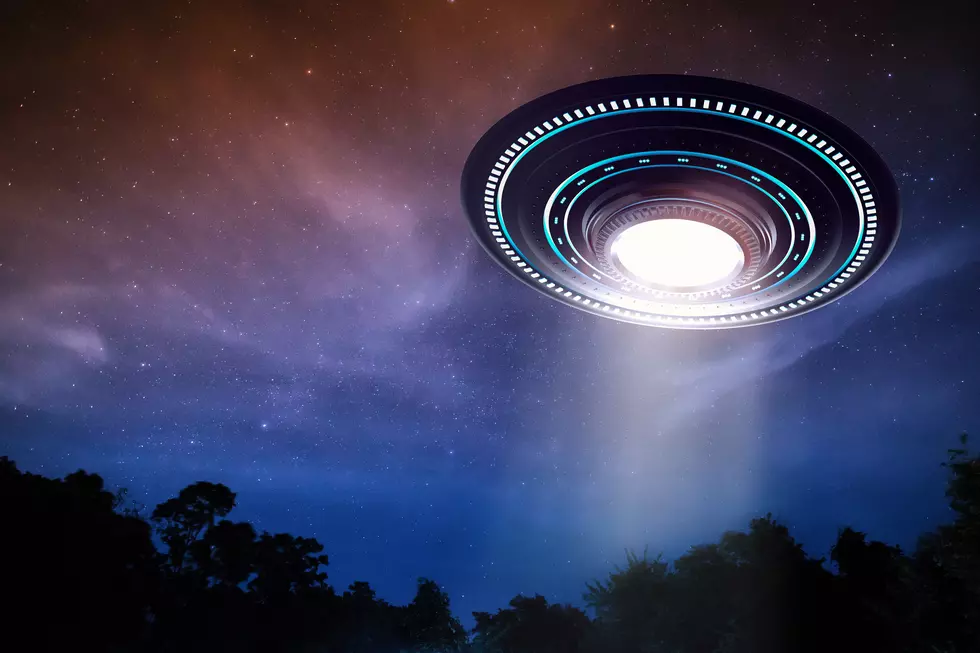 UFO Reported in Skies over Wareham
Getty Images/iStockphoto
Did you happen to see a UFO over Wareham last week?
According to the report, an oval-shaped craft was spotted in the sky for about 25 minutes in the area near Mass Maritime Academy and over Onset Bay. The reporting party, who claims to have a pretty good background in emergency communications and search and rescue operations, said they saw a large, round, white, glowing object hovering in one spot over Onset Bay. The person estimated it was hovering at about 20,000 to 30,000 feet above sea level.
The person then said three military jets described as "possible f15s" approached the object, which caused it to change color from white to red before zipping around the sky before "a rapid acceleration to the West and then totally disappearing from site (sic)."
The reporting party added this caveat to this sighting: "A quick note the location where I made my observation from is near PAVE PAWS US air force NORAD radar site also Otis Air Force base were the USAF has a drone test flight facility also Joint Base Cape Cod where the Massachusetts Army National Guard along with the regular US military conduct anti-terrorism training."
The report also mentions the three military jets were from "West Hover Air National Guard base," except there's no such place around here. The reporting party specifically mentions Otis Air Force Base on Cape Cod, so he's obviously aware of the name of the local base, which makes it even more curious why "West Hover" is mentioned (NOTE: a diligent reader suggested the reporting party meant Westover Air Force Base in Chicopee, about two hours away).
Also curious is the discrepancies in the reported time and date of the event. The person states it was "Monday, March 11 at 12:20 a.m. Eastern time" but then the report is time stamped as happening on "3/12/2019 00:20." So perhaps the reporting party was confused and wrote "Monday" when they meant "Tuesday."
If that's the case, I can tell you one thing—I was in the air over Wareham at that time myself on Tuesday, flying back from producing WBSM's "New Bedford Day" broadcast in Fort Myers, Florida. My plane touched down at approximately 12:45 a.m. in Boston, which would have put me over the area of the UFO sighting during the 25-minute duration of that reported sighting. Nobody on the plane saw anything that I'm aware of, and certainly nobody else reported it on the National UFO Reporting Center website.
That's not to say it didn't happen; it just makes it even more of a head-scratcher. Also, watching a 25-minute event, wouldn't you think he'd run and grab a camera at some point?
Did YOU happen to see anything in the night sky over Wareham? Let us know!
More From WFHN-FM/FUN 107