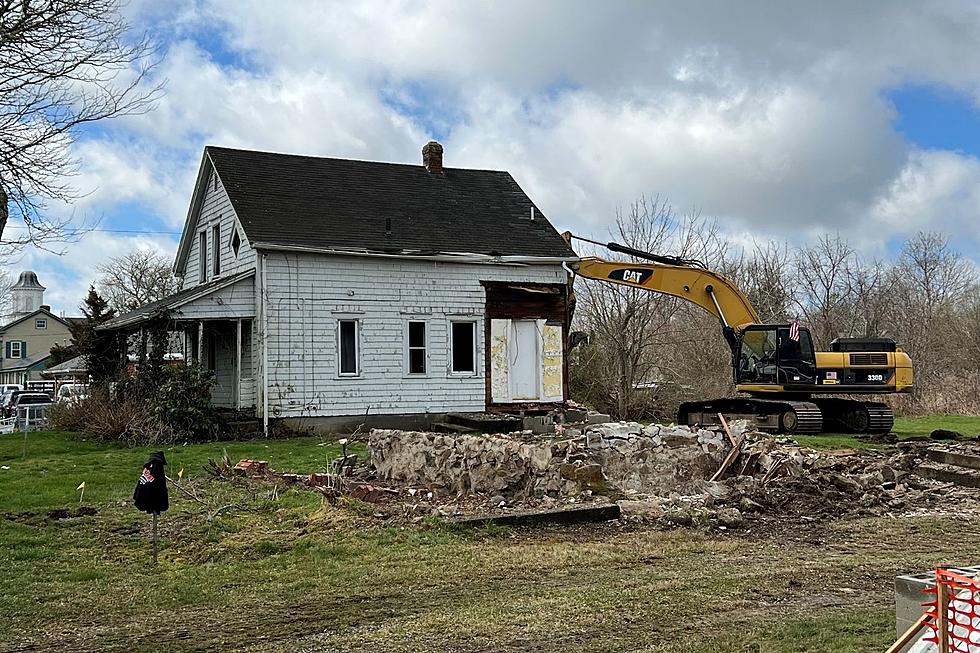 This Mattapoisett Stretch of Route 6 Looks a Lot Different
Michael Rock/Townsquare Media
In a town where changes come very slowly, if at all, this has been quite the active week in Mattapoisett.
The artery of the town, Route 6, has undergone a relatively major change to its "skyline."
Instead of driving by four homes in the center of Mattapoisett that have fallen into disrepair, residents will now drive past a large vacant plot of land. The foundations of the four structures are still visible, but the lush grass and rich soil look like a blank canvas to the imagination.
There are endless possibilities for this highly visible, very desirable location in Mattapoisett.
For most people in Mattapoisett, these homes have been a part of the Route 6 landscape for their entire lives.
Town Administrator Mike Lorenco agrees.
"It's a very important piece of land in the town. It's on the main stretch of the business corridor. It's privately owned, so the town doesn't really have any say on it unless we ever put in a bid to buy it."
Chatter about knocking down the homes has been ongoing for quite some time.
The owner, Dave McIntyre, an owner at Mahoney's Building Supply, was waiting for the leasing agreements at all four homes to expire and his tenants to move out before calling in the demolition company.
At this time, no paperwork has been filed by the owner to either the Mattapoisett Planning Board or the Zoning Board of Appeals. When McIntyre decides what he wants to build on the prime piece of real estate, he will have to submit plans to the town.
However, knowing that it would cause a buzz in town, McIntyre did give Lorenco a heads-up about the demolition before the wrecking crew began.
"I know there's a lot of conversation on Facebook about big box stores being built on the spot, but nothing like that is true," said Lorenco.
"I know Dave wants to make sure what he builds will be embraced by the people in town."
16 of the Best Businesses You'll Find Along Route 6
Route 6 is a bustling lane of thriving businesses. From quaint and unique to modern-day convenience, here are some of the best businesses you'll find while driving down the SouthCoast's most-traveled road.
Not To Be Confused With The Fascinating Route 66
Stacker
compiled a list of 50 attractions--state by state--to see along the drive, drawing on information from historic sites, news stories,
Roadside America
, and the National Park Service. Keep reading to discover where travelers can get their kicks on Route 66.
More From WFHN-FM/FUN 107