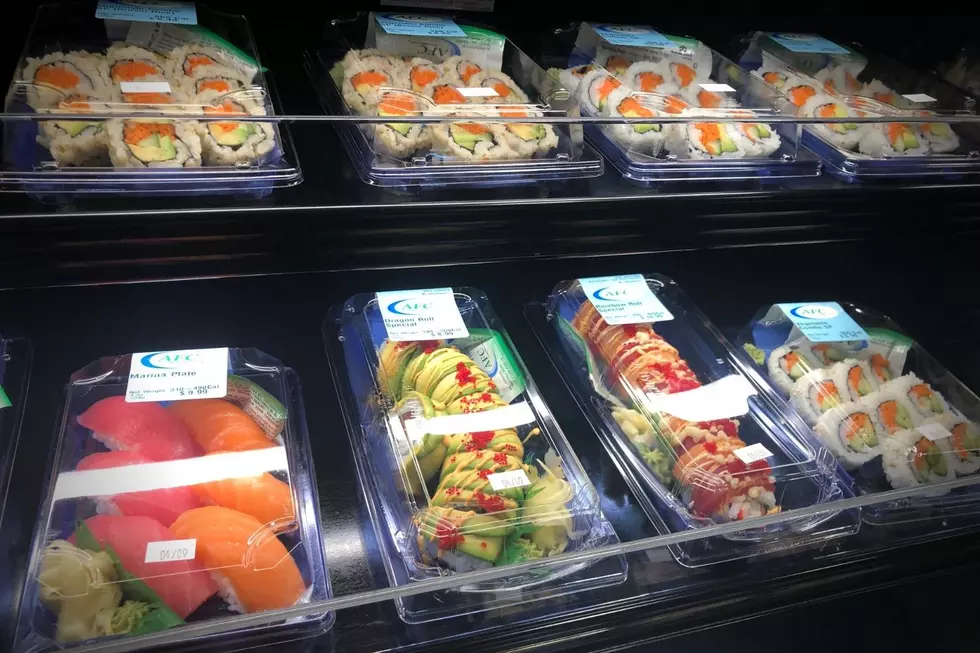 There's a New Sushi Section at Shaws in Dartmouth You Have to Try
Gazelle/Townsquare Media
If there's one thing I'm confident about, it's that I'm a sucker for supermarket sushi.
I'll never forget the day I experienced sushi at a supermarket for the first time, it was at Lees Market in Westport. Then, when I found out that the sushi at Market Basket was all the rage, I was 100 percent on board. Now, I find out that Shaw's in Dartmouth has a new sushi section and my eyes lit up like a kid on Christmas morning.
For years, I've shopped at the Shaw's that's located at 15 State Road and I find that they're always coming up with new ways to keep my loyalty. Remember when Christine Fox raved about their new and improved produced section? From that point on, it was all uphill for the chain supermarket. When I discovered they obtained a beer and wine license, I made it my one-stop-shopping location for a six-pack of Sam Adams and some hummus.
Right away, as I entered the store, the new sushi section was front and center to the right of the deli where they use to display rotisserie chickens. It's a small section, but it has a mighty selection. From sushi to edamame, special rolls to poké bowls, there was something different for every sushi fan.
What I was more impressed about was the fact that they make it fresh right there in front of you (like most markets do), instead of just getting the sushi delivered from a Sysco truck. So if there's something special you might want, they can easily customize it for you within minutes.
I have to say, Shaw's, kudos for keeping me intrigued. The fact that I'm only a mile or two away is a plus, but now that I know that you have sushi, it's a home run in my book. Yes, I'm aware that it's not comparable to Turk's or Ming, but it's perfect for a quick on-the-go meal that won't make a mess and is ready to buy at your own convenience.
Two thumbs up from this guy for the new sushi station at Shaw's in Dartmouth, it's a must-try.
Gallery — Every Movie Theater Candy, Ranked:
More From WFHN-FM/FUN 107