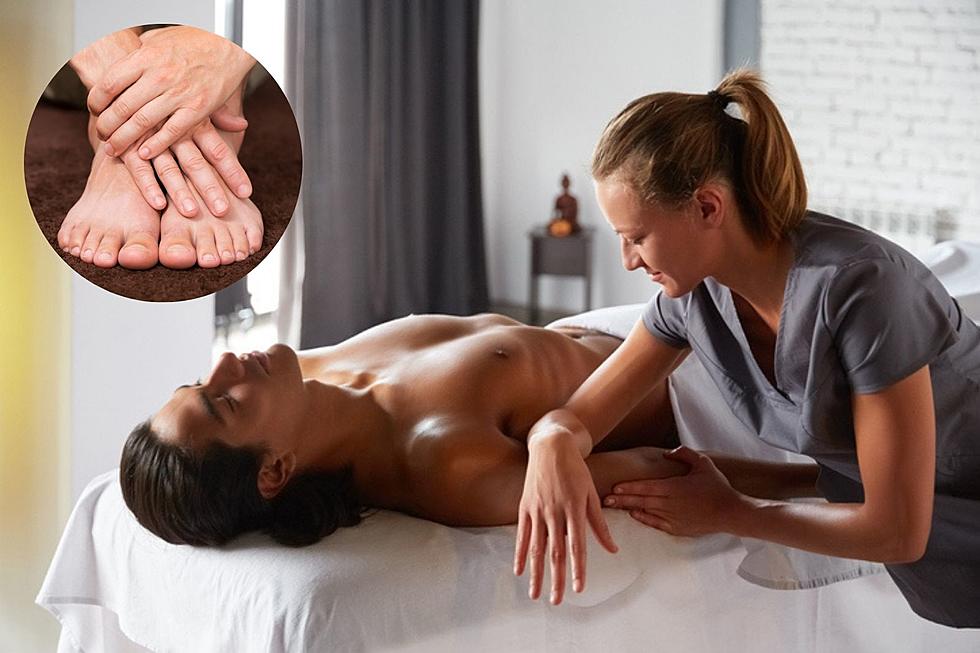 The Strangest Thing Happened During a Massage and I'm Freaked Out
lenina11only
As a big guy who's constantly staying active with sports and in the gym, deep tissue massages are a must.
For the past year or so, I've been having some lower back and hip issues that require the hands of a skilled massage therapist. There's something about the roughness and the pain that I strangely enjoy that keeps me coming back for more, but most importantly, it's knowing that I'm bettering myself.
Now, I'm not going to name any names or where I go for my massages, but I will say that the company and my masseuse are among the best there are here on the SouthCoast.
Yesterday, I went in for just a regular relaxing massage for a change that straight up put me to sleep, full out snoring and all. Hey, it's a compliment to the chef, am I right?
However, I woke up instantly the second my feet were touched. I may be a big fella, but my feet are extremely sensitive and I'm not a fan of other people touching them. So, whatever, I allowed it to happen, they were just doing their job.
Then the worst happened and I was unprepared for it: the masseuse starting cracking my toe knuckles and it was by far the weirdest sensation and feeling I've ever felt. Yes, I've received a pedicure a couple of times in my life, but that was nothing compared to the toe-cracking experience I recently went through. Not to mention that they were pulled, not bent over, popping them from their "knuckle sockets," as I like to call them.
Does it relieve stress? I honestly couldn't tell you, but what I will say is that I was not a fan of it and was completely taken by surprise. I'm just curious to know if this is normal or did I get some type of special toe-curling experience that I wasn't too fond of?
Email me at Gazelle@Fun107.com and weigh in on the conversation.
KEEP READING: Get answers to 51 of the most frequently asked weather questions...
More From WFHN-FM/FUN 107