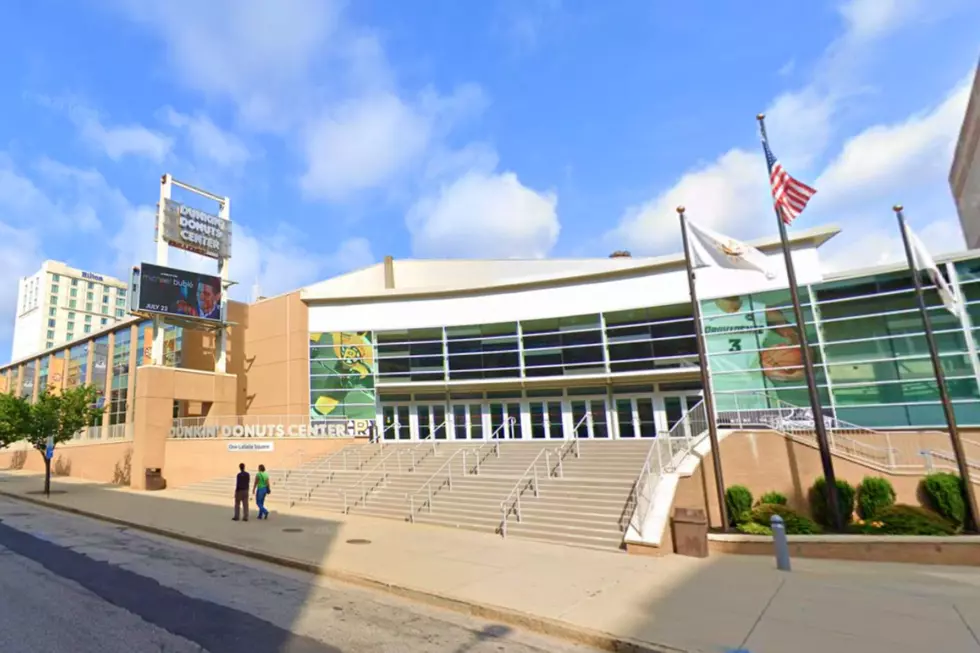 The Dunkin' Donuts Center Has a New Name and the Internet Won't Allow It
Google Maps
If you've been waiting patiently for the name reveal of Providence's Dunkin' Donuts Center, you might want to get out the popcorn for the underwhelming response.
It started as the Providence Civic Center back on Nov. 3, 1972. The name stuck for almost 30 years until it was changed to the favored Dunkin' Donuts Center in 2001.
Since then, it's been unofficially trademarked as "The Dunk" by the locals. And it seems it always will be according to the comments beneath the official announcement.
After word came that the building would now be known as Amica Mutual Pavilion, or "AMP," the disappointment spread quickly:
"It will always be the Dunk" -alexthebeast21

 

"LONG LIVE THE DUNK" -msullymedia

 

"Still the Civic Center to me" -b.paulie

 

"Nope, it's still the Dunk." -legitdavis

 

"Will always be the dunk" -jab_140
Those are the milder comments compared to what others had to say about the recent change.
"Good luck getting people to call it by its new name. You know how us Rhode Islanders don't do well with chang.e" -sarcastique_michael
Others expressed wishes that things aside from the name would be changed:
"Hopefully you guys will upgrade the food it's so horrible it's time to make some changes. I go to many events and never is the food good." -jb_401_
No matter how you feel, the center wants everyone to "#GetAMPed."
After all, it's not the worst name in the world and if Boston's TD Garden can stand tall after changing its name from the Fleet Center, then so can Rhode Island.
Look Inside the Largest Residence in Rhode Island
Seaview Terrace is a Golden Age gem in Newport, Rhode Island. It may be the fifth largest mansion in Newport, but it is certainly the largest single-family home, stretching 43,772 square feet. Let's take a look inside.
All the Times Rhode Island Made Us Think We Were in Europe
Traveling overseas may not be in the cards for you right now, but you can certainly feel like you took a European vacation with these amazing Rhode Island restaurants, wineries and boat rides. Leave the passport at home for this trip.
More From WFHN-FM/FUN 107