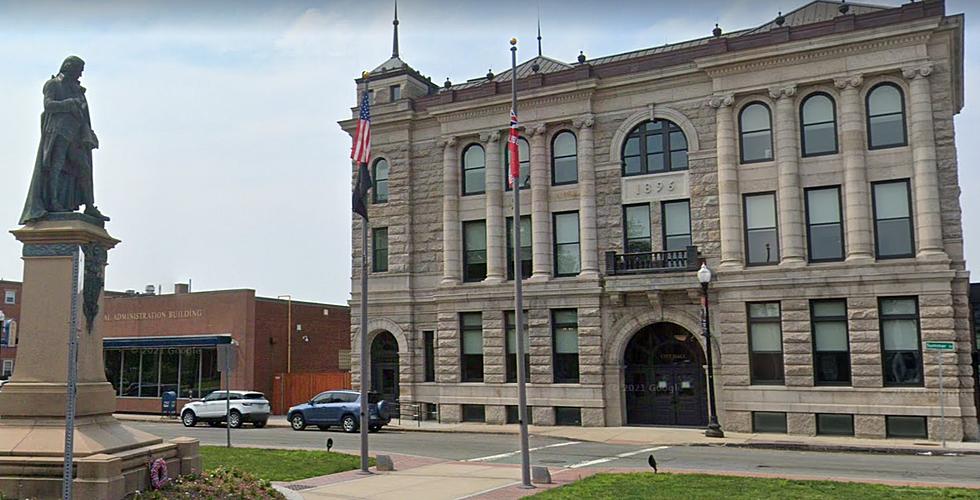 Taunton Seeking Artist For Downtown Mural Project
Google Maps
Calling all SouthCoast artists. How would you like to have a massive mural of your creation for all to see in downtown Taunton? It could happen and here's how.
The City of Taunton recently announced that they are seeking an artist to create an original piece for a 20 foot metal storage container that will be display in downtown. Along with the current survey of the city's open spaces and recreation plans, the thought is that this may be part of a larger downtown beautification project.
Though the one-off piece may not lead to loads of city art, it is a fantastic way for a local artist to show off their skills and creativity.
There is a small catch however. Taunton is looking for some fairly theme specific artwork. Any submission must have something to do with downtown Taunton, Taunton history, community, diversity or neighborhood life. Think feel good, give back to the community vibes in your submission piece.
If you think you've got the perfect idea for such a massive downtown display, then create your mock-up and send it along with contact information and a proposal to artjamtaunton@gmail.com.
Questions about submissions can be directed there as well, though don't wait too long to send in your stuff. Everything must be submitted for consideration by Thursday April 28, 2022 and the mural project will begin in May 2022.
If your artwork is selected, the city says there will be a stipend paid to the artist and all materials needed for your creation will be covered as well.
So 'brush' up on your Taunton history artists, and start painting downtown's next masterpiece mural.
If all that painting makes you hungry, here's where to grab a slice in the city of Taunton
A Taunton couple has been hard at work making what they think is the South Shore's best-tasting pizza. They have pictures and recommendations that may prove they are on to something.
More From WFHN-FM/FUN 107