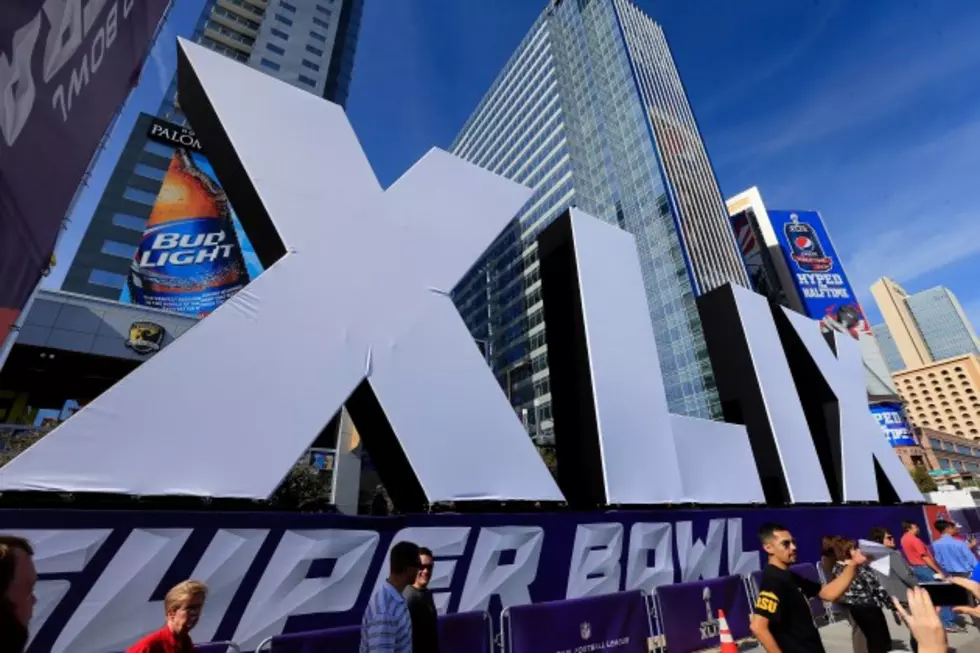 Super Bowl XLIX Could Be The Most Expensive Ticket In NFL History
Rob Carr/Getty Images
People might be blowing their life savings to see the Patriots and the Seahawks play in Arizona this Sunday, cause the ticket prices are getting out of control!
Tickets to see the Super Bowl are always expected to be high, but this year's game could go down in history as the most expensive ticket in SB history. In fact, as of 11am today, the cheapest ticket you could get your hands on was $8,070!
So why are these tickets so pricey?
According to ESPN.com, it's all about the ticket brokers behind the scenes and their ability to jack up the prices. And this year the prices got super jacked up because of a suddenly dwindled supply of tickets.
As StubHub spokesman Glenn Lehrman explained it,
A consolidation of supply this year has led to a handful of sellers being able to manipulate the market and make it nearly impossible for last-minute fans to go to the game."
So if you were going to try and be one of those last minute fans...maybe get ready to watch from home.