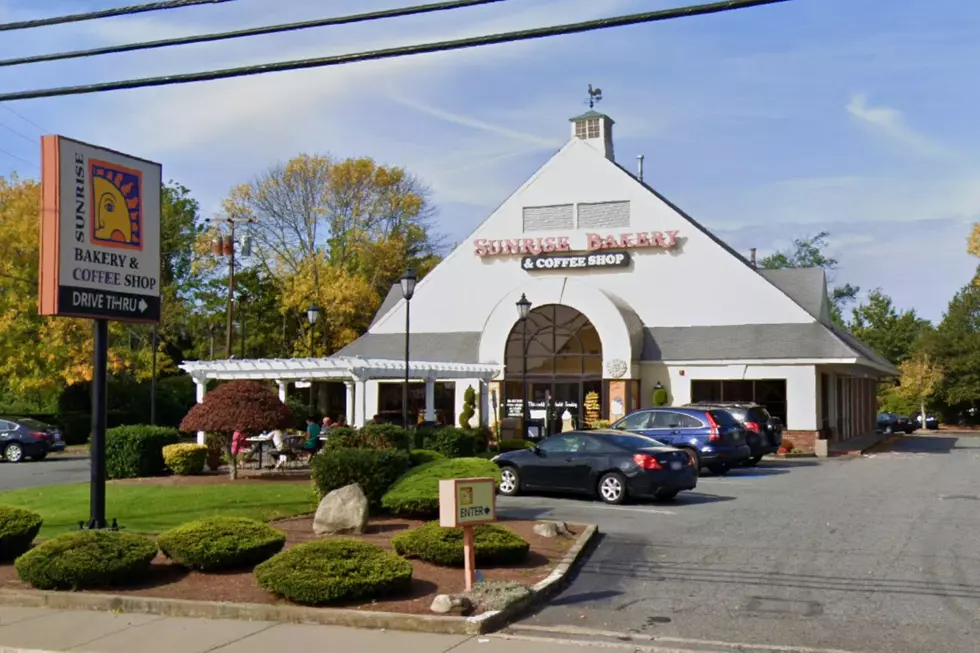 Sunrise Bakery For Sale After 42 Years in New Bedford, Dartmouth
Google Maps
It's a bittersweet announcement.
The SouthCoast's beloved Sunrise Bakery and Coffee Shop is for sale after 43 years in business.
Manny Amaral, Inez Pacheco, and Joe Amaral are the owners of the signature bakery in New Bedford and Dartmouth that pumps out fresh pops, hot linguica rolls, and decadent desserts daily.
In 1980, they opened their first store on Russell Mills Road in Dartmouth. The shop was tiny and run by only four or five employees. Fast forward to today and you'll still catch Manny and Joe arriving at 11 p.m., working through the night and usually until 6 p.m. the following day making fresh donuts, bread, and more.
On Jan. 24th, the owners announced the news on Facebook:
To all our valued customers,

 

We know there is a lot of talk and rumors going around. We have made the business decision ... to sell. At this time we are the owners. We are NOT CLOSING. There will be changes and we will keep you informed. We Thank You for your continued support and loyalty. We are privileged to serve you and look forward to continuing to see you all.

-The Amaral Family and Team
Michael and Maddie spoke with Pacheco Tuesday morning.
The news is that Sunrise is up for sale. Is that right?
"It is. We've been talking about it and it's been hard, and it's a hard decision to make, that's for sure, with the family. Let's face it, we're all part of the whole working environment there, but it is for sale. We've talked about it and decided this was the time. The opportunity is there. So, it's for sale. Has it closed? Absolutely not. Do we still own it? Yes. We don't know what's going to happen, but the news is out there."
Do you have any potential buyers in mind?
"We do have a potential buyer right now and hopefully everything will stay the same even though nothing ever stays the same. I mean, that's the future. It changes every day."
Would the buyer be bound legally to make sure they don't change any of the recipes?
"Definitely. The recipes are part of the sale, no matter who we sell it to, because that is Sunrise Bakery. So, yeah, some of the recipes are definitely going with the new owners should this go through, and it would be up to them. The rumors are insane out there, but hopefully, it's going to be sold as an entirety. Whoever does get it, that's part of the 'Let's keep it all together' initiative. And of course, once you own it, you do what you like, but we intend to keep it the way it is. I'm hoping that the community is just as great to them as they've been to us if this goes through.
Are there any fears that after you sell the business you'll regret it?
"I don't know. ... Again. It's so hard to let go. It is so hard to let go. There is no doubt. I think if our bodies had a few more years, we would probably keep it a few more years, but health-wise, we have to put that first."
A sale could be on the horizon. Until then, the community is encouraged to continue supporting a local legacy here on the SouthCoast.
The Ultimate Donut Guide: Where to Find Delicious Donuts on the SouthCoast
This one is for sweet-lovers. Here is your ultimate guide to enjoying some of the best donuts on the SouthCoast.
More From WFHN-FM/FUN 107