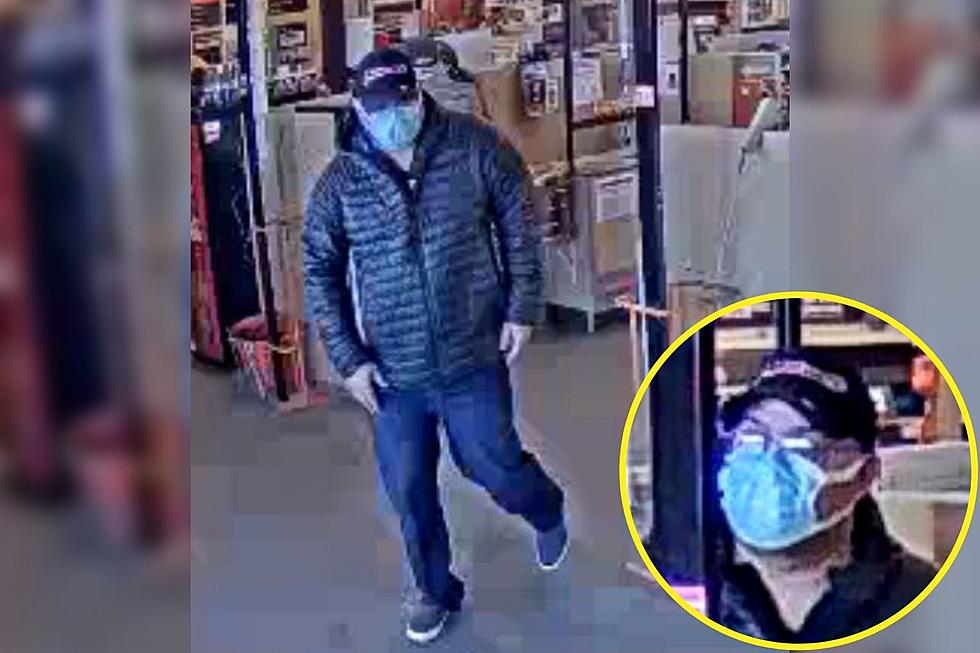 State Police Seek Taunton Thief
Courtesy Massachusetts State Police/Facebook
TAUNTON — Massachusetts State Police are asking for the public's help to identify a man who stole over $100 and two credit cards from a vehicle at a state park in Taunton.
State police said between 11:30 a.m. and noon on Jan. 27, a man broke into a vehicle parked at Taunton's Massasoit State Park.
When the vehicle's owner returned, she found the driver's door lock had been damaged and two credit cards and $105 in cash were missing from her purse, which she had placed in the trunk.
A short time after the theft, surveillance footage caught a man using the stolen credit cards to buy prepaid gift cards at stores including Staples in Raynham, Target in Taunton, and Home Depot in Taunton.
According to state police, the purchases took place between 12:17 and 12:49 p.m. that same day.
State police are asking anyone who recognizes the suspect, or has any information about him or the theft, to contact Trooper Paul Courcy from the Middleboro barracks at 508-947-2222.
Massachusetts State Police Make Quincy Girls' Dream Come True
Quincy's Isabelle Rose Finnemore received the surprise of a lifetime from Troopers Steven Valair and Phil Giardino. This nine-year-old girl is battling a difficult cancer diagnosis and fighting each and every day.
Check Out Some of the Worst Parking Jobs in Massachusetts
We all know that Massachusetts drivers are among the worst in the U.S. (and proud of it!), but some of us are evidently really bad at parking, too. In fact, there's
a whole Facebook group dedicated to the subject
. Here are some of the best (worst) pahked cahs from Ma--hole drivers on their list.
More From WFHN-FM/FUN 107