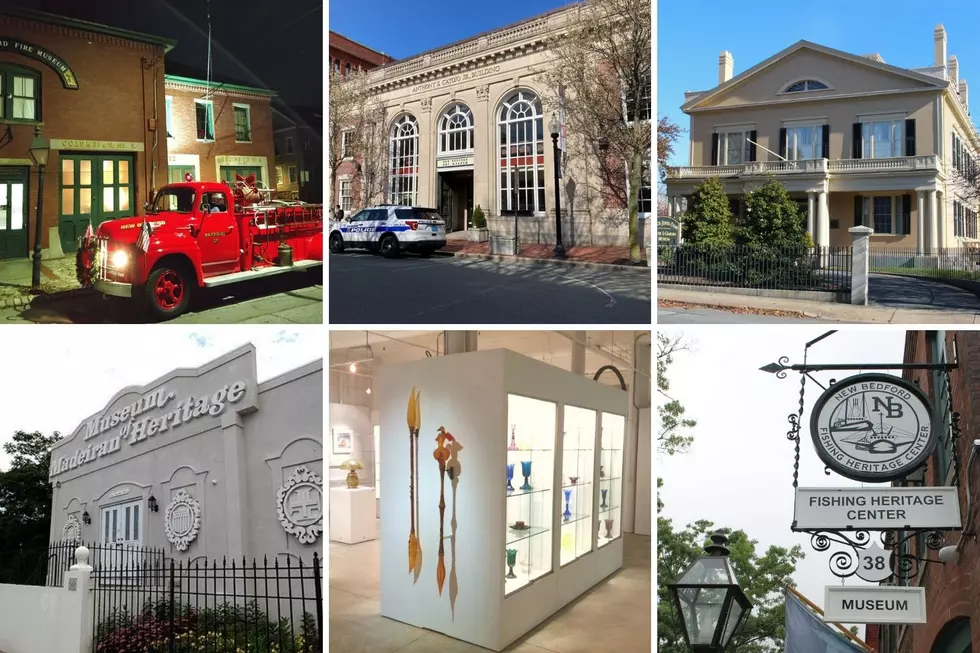 Six Lesser-Known New Bedford Museums Worth Exploring
New Bedford Art Museum via Facebook, The Rotch Jones Duff House & Garden Museum via Facebook, New Bedford Fishing Heritage Center via Facebook, New Bedford Fire Museum via Facebook, The New Bedford Museum of Glass via Facebook, Museum of Madeiran Heritage via Facebook
When you think of New Bedford museums you undoubtedly think of the Whaling Museum. It is one of the most visited sites in the city and tells the history of an industry that put our corner of the world on the international map.
Most of us have taken the token school field trip to the Whaling Museum or brought the kids on a rainy, summer day just to get out of the house, but it is not the only museum New Bedford has to offer.
Portuguese history, fishing history, firehouse history as well as some seriously beautiful art all have their own space in the Whaling City. In fact, we found five lesser-known (and most likely lesser-visited) museums throughout the city that are also absolutely worth the day trip.
If your summer goals include exploring your own backyard a bit more or the next time the weather turns rainy but you still want to get out of the house, there are some very interesting and very local places to go.
So close in fact that you might even be able to sneak a couple of museum visits into one day if you're feeling ambitious.
Keep scrolling to see the 'other' museums throughout the city that you may not even know exist.
Lesser Known Museums of New Bedford
Everyone undoubtedly thinks of the New Bedford Whaling Museum when they look for an indoor day in the city. However, there are actually quite a few museums throughout New Bedford for a wide range of interests. We found a few you might not have explored yet that are definitely worth the trip.
This Children's Museum in Fall River is Worth Exploring, Too
The former Bristol County Superior Courthouse on North Main Street in Fall River has transformed over the last decade into the home of the Children's Museum of Greater Fall River. From exhibits that local families know and love to those totally new features that have debuted in recent months, one thing is for sure: This museum is a must-see SouthCoast attraction and we have the pictures to prove it.
More From WFHN-FM/FUN 107