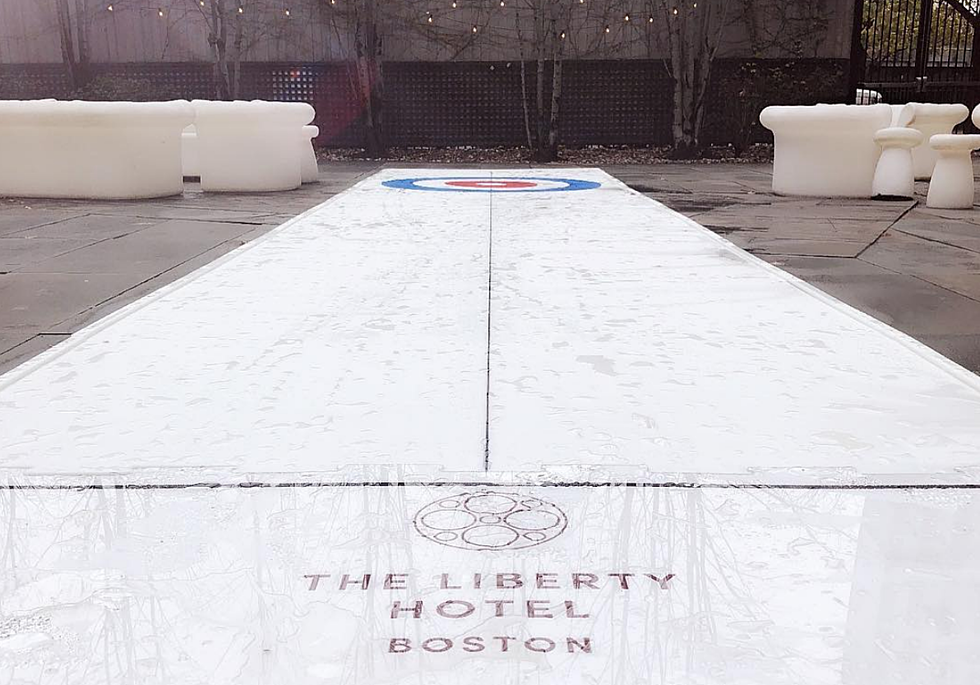 Road Trip Worthy: Rooftop Curling at Boston's Liberty Hotel
Liberty Hotel | Instagram
Ever wanted to try your hand at curling? You can now at the Liberty Hotel in Boston. 
We don't know why but we're totally mesmirized here at the station by the sport of curling. The amount of focus and concentration it looks like it takes, the "pucks" as they glide across the ice, the little brooms...It's all so fascinating. Thanks to the Liberty Hotel in Boston, you can now make a reservation to play a game of curling yourself and learn a little bit about its history.
Originated in 16th century Scotland, curling is enjoying a renaissance after the most recent Olympic Games, and The Liberty has built an iceless outdoor rink, where curling fans and novices alike can try their hand at the sport. Two or four players can play at a time and rounds usually last around 30 minutes. Players can enjoy the game with eight synthetic stones.
Complimentary curling is offered at the Liberty Hotel on Monday and Wednesdays and they even have a curling concierge to assist you. You can even book the rink for private events and functions, like weddings or company parties.
Keep in mind - reservations are suggeste before you go. For more information and reservations, please contact clink@libertyhotel.com or 617-224-4004.
More From WFHN-FM/FUN 107