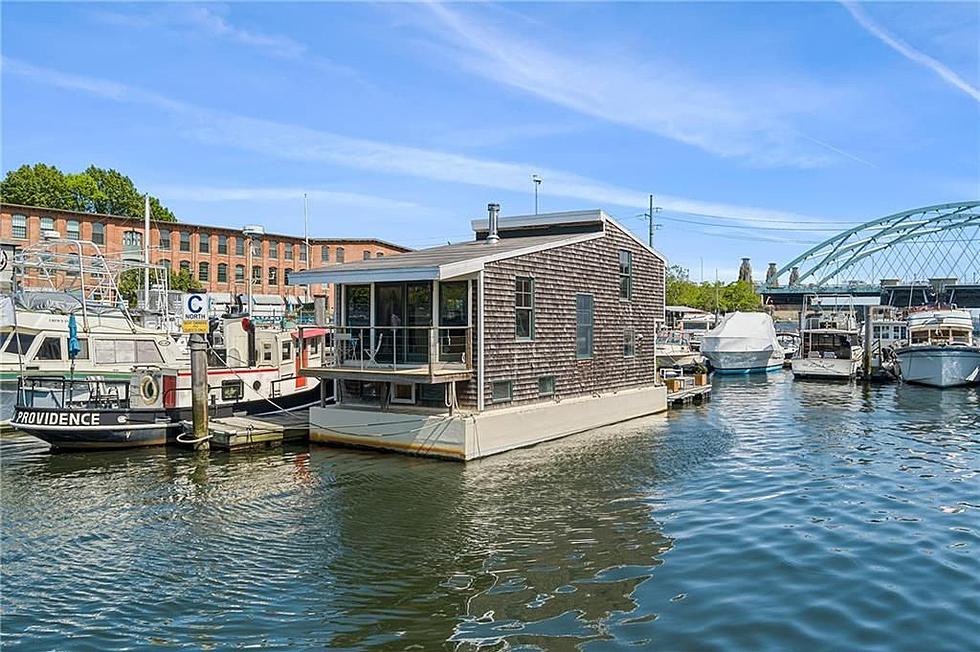 Gorgeous Providence Houseboat Comes With City Views to Make Friends Jealous
Redfin Corporation- Lisa Bernardeau
A gorgeous houseboat in Providence just went on the market, but for waterfront property, this rare find isn't as expensive as you might think.
It's a custom-designed home that sits at the end of a boat slip in the Providence Marina. It's a fairly new build, too, having been completed in 2006.
With priceless views of the Providence skyline, the comforts of home inside and super-easy access to the highway, cozy $499,900 home is a no-brainer for the right buyer.
The listing by Lisa Bernardeau of Redfin glows:
This seller not only completely renovated the interior with new a kitchen, bath, flooring, paint, carpet, and appliances, he has made the home much more functional for long-term living by adding built in storage under the stairs, bookshelves in the loft, closets in the bedroom, and lots of storage below the kitchen area.
There are some Homeowners Association dues on this 850-square-foot property but it's a small price to pay when you are literally living on the water. Don't worry about being totally cut off from society, either. This spot has WiFi access so you can stream all your favorite shows.
It could be the perfect spot for a young couple or a pretty sweet bachelor pad.
This place has to go to the right person. For me, personally, the drawbacks would be that I don't own a boat and the spot is a little too close to Providence Place, which means I'd probably go shopping more than my credit card would allow.
Also, I'd need to get some really cool friends that have boats so they can pull up to my house in style.
Check out these photos of the inside and pay particular attention to the upgraded designer kitchen. whose new appliances have me wanting to take up cooking,
Can this place please come with the furniture?
Providence Houseboat for Sale Is Small But Has it All
An absolutely stunning houseboat in Providence
is up for sale
. Take a look and imagine yourself floating here.
This Providence House Is Business Up Front And Party In The Back
If a house can be described as a hairstyle, this one at
110 Congdon Street
in Providence is a total mullet. Though it may look like any old home from the street, jaws start dropping when you check out things from the back.
Maybe an Outdoor Dinner With a Nice View is More Affordable
We compiled a list of all of the restaurants on the SouthCoast that offer outdoor dining. That's right. We did all the legwork for you. Now all you have to do is pick one and call to make that reservation so you can dine al fresco tonight.
*UPDATE: This post was revised in April of 2023.
More From WFHN-FM/FUN 107