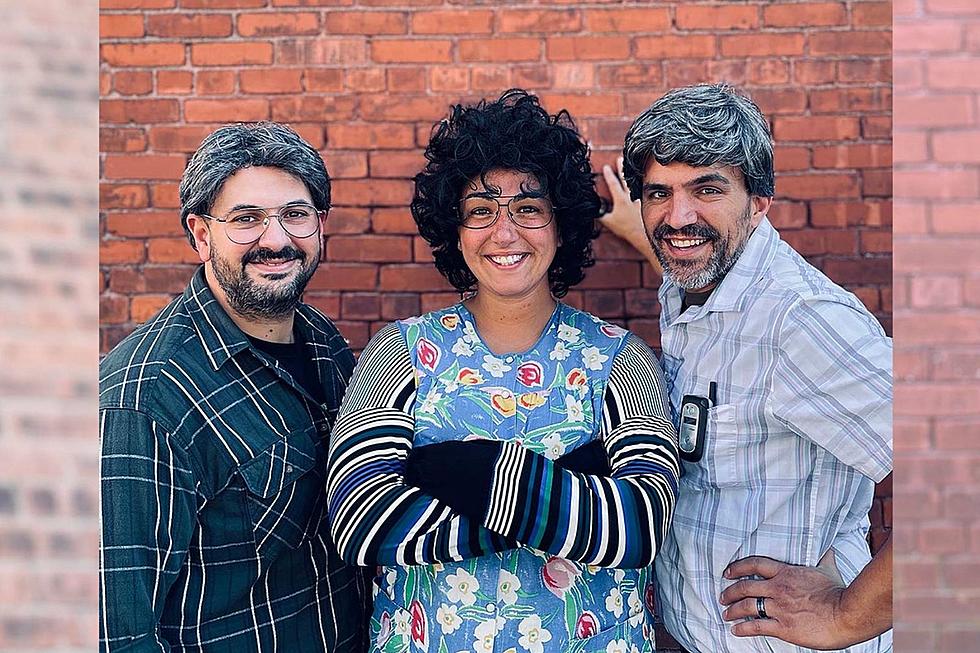 The Portuguese Kids Crash Fun 107 Ahead of What Should Be Feast Weekend
Courtesy Portuguese Kids
It has been a while since we've heard from New Bedford's favorite improv comedy troupe. While the Portuguese Kids still haven't been able to manage any international appearances since COVID (namely in Canada and Portugal), they have worked in a couple of West Coast dates in California.
Admittedly, I was surprised they had a fan base in California. When I think of L.A., I don't really tend to think of the Portuguese culture. I wondered out loud if they'd get the jokes in Cali, but Brian Martins reminded me that California is a pretty big place. He said there are, in fact, pockets of the state with a good amount of Portuguese folks.
It was fitting that the Portuguese Kids returned to Fun 107 as we head into what should be feast weekend.
"They look like geniuses now," said Martin, referring to the people that questioned whether or not the feast was prematurely canceled back in the spring.
"We can't wait to get back to the feast," said Uncle Lino (played by Derrick Demelo). "I can't wait to stand in line for a half hour to buy a piece of malasadas."
One big change that has come to the Portuguese Kids is that a woman has joined the act. Previously, every character – whether it was male or female – was played by one of the guys. However, Vanessa Medeiros has managed to break into the group and take over some of those lady roles.
"It's nice to hear from the female fans that they can relate," she said. "Oh, that's my mom, oh, that's my Tia, or that's me! Although these guys did make quite handsome women!"
The Portuguese Kids have a sold out show tomorrow night at the Ramada Inn in Seekonk. They'll also be performing at the Seaport Inn in Fairhaven on September 10. "I'm takin' my boat to the show," Uncle Lino said.
"What kind of a boat is it?" I asked.
"It's actually a raft I bought at Ocean State Job Lot," he replied, "But it's very nice."
Every Massachusetts and Rhode Island Pool Available to Rent Today
Swimply.com is a website that allows residents to list their private pools as available to rent by the hour for those who want to cool off this summer. Here is a complete list of the locations we found in Massachusetts and Rhode Island.
More From WFHN-FM/FUN 107