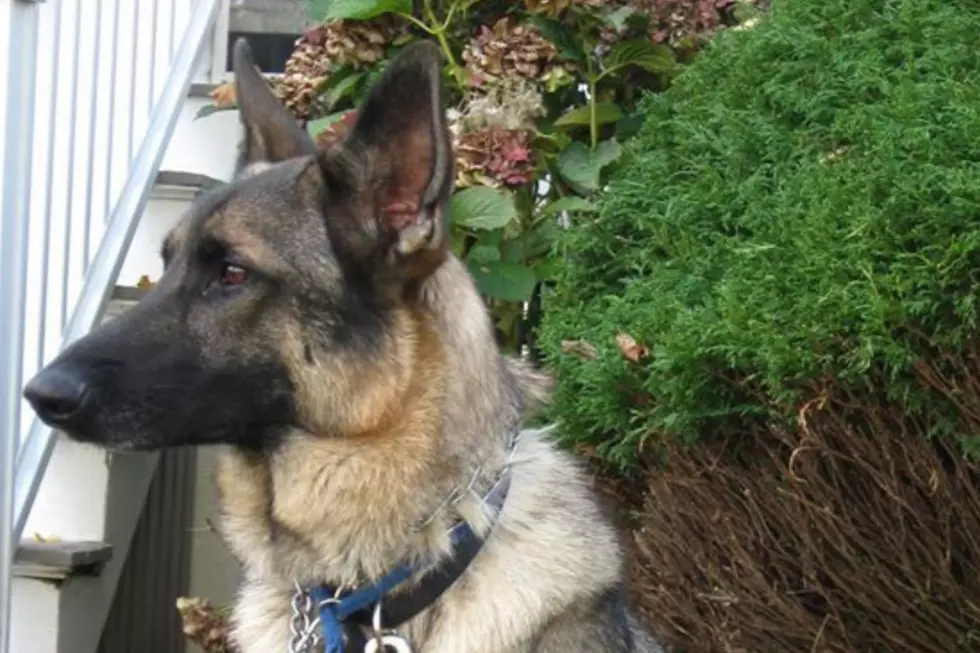 Pets Shouldn't Hold You Back from Being Hospitalized
Manny Maciel via Facebook
The official word came back this morning: my 60-year-old uncle has been diagnosed with COVID-19. He lives alone in New Hampshire and fought family and friends about the idea of going to the hospital last week because he was worried about his German Shepard.
"What about Sammy?" he asked. "I can't leave him alone, and no one can take him."
Finally, over the weekend, my uncle got so sick that there was no more debate. He 100 percent needed to be hospitalized immediately. My cousin brought him to the emergency room, and smartly called the local animal control officer, who will be taking care of Sammy while my uncle is using every bit of energy he has to fight this nasty virus.
We called New Bedford animal control officer Manny Maciel to see if there was a similar program here on the SouthCoast.
"We have a really good relationship with St. Luke's Hospital," said Maciel. "Even prior to the coronavirus, if someone was hospitalized for a couple of weeks but didn't have anyone to care for their pets, we have always helped out and taken in the animal if there isn't a family member that can help."
Maciel also pointed out that the program extends to people who are involved in domestic violence cases.
"If someone is suffering from domestic violence, we don't want them to be held back from leaving that relationship because there is worry about what will happen to the animal," he said.
Maciel explained that this program doesn't necessarily extend to every city or town, but said surrounding communities will often reach out to him to step in and help. It's best to contact your local animal control for information.
New Bedford's animal control officer also offered one more tip that he wanted to share. Maciel encouraged people with birds to be careful spraying Lysol around their feathered friends. It can really be harmful to their breathing.
Check out these 50 fascinating facts about dogs:
Enter your number to get our free mobile app
More From WFHN-FM/FUN 107