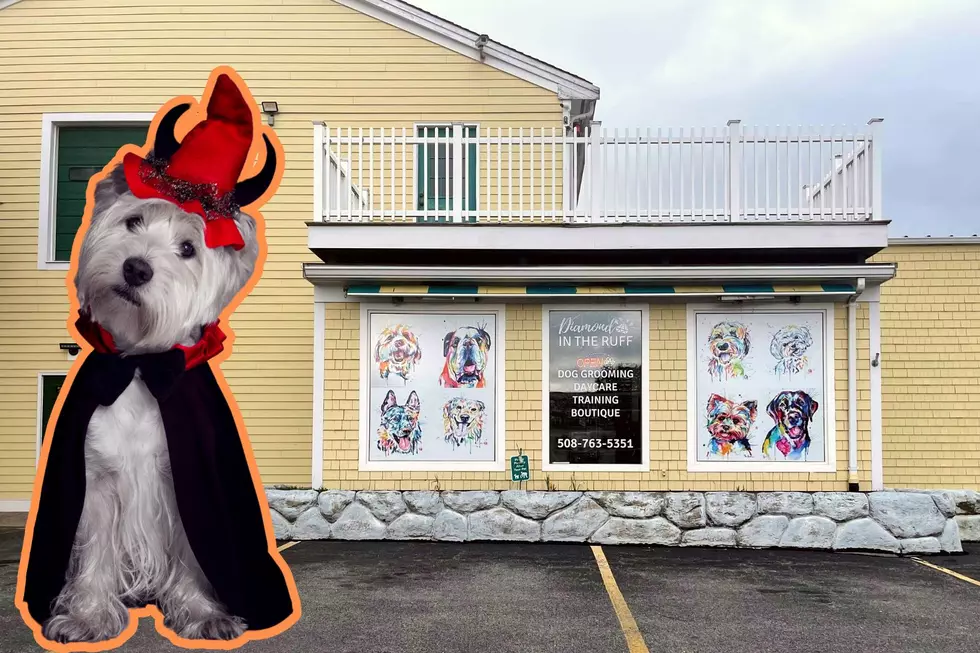 Doggy Spa & Daycare in Acushnet To Host First Annual 'Pawtoberfest" Next Month
Diamond in the Ruff/Facebook & Canva
After noticing the bumpy road that her fellow small business owners have been dealing with for the past few years, Kelli Tomlinson wanted to do her part in making a difference in her town of Acushnet.
As the owner of Diamond in the Ruff Doggy Daycare & Grooming Spa in Acushnet for the past eight years, Tomlinson and her team aim to bring the community together with their first annual Pawtoberfest on Oct. 23.
Diamond in the Ruff Looking to Help Small Businesses
Dorothy Lecomte has been an employee at Diamond in the Ruff since the beginning. She spoke on behalf of Tomlinson and their team, and their desire to help out fellow small businesses.
"(Tomlinson) started the business out of her garage and built it up to what it is today," she shared. "She took notice of a lot of small businesses closing down and wanted to try and make a difference."
They decided to organize an event that would allow local businesses the opportunity to set up a table, meet with the community and get more exposure.
The First Annual Pawtoberfest
Diamond in the Ruff is ready to host as many small businesses as possible, pairing the community outreach with a trunk-or-treat event for kids, as well as a costume contest for children, their parents and, yes, their animals.
All friendly, leashed pets are welcome, so find the perfect Halloween costume for a chance to win some sweet prizes.
Diamond in the Ruff is in the process of getting approval from the town for food trucks, as well, in hopes of making this event even sweeter.
"We are hoping for as many people as possible," Lecomte said.
How to Help
Having a teamwork mentality amongst the small business community is crucial for their success, and Diamond in the Ruff hopes to help Acushnet thrive with this fun and festive event.
Want to participate as a vendor or a vehicle for the Trunk or Treat event? Email diamondintheruffspa@yahoo.com
Check It Out: Dogs Attend 'Photo Day' to Raise Funds for Local Animal Shelter
Anne Soares created "Home for Paws Pet Photo Day" to raise money for the Humane Society and Shelter SouthCoast, and the cuteness of these dog portraits did not disappoint.
More From WFHN-FM/FUN 107