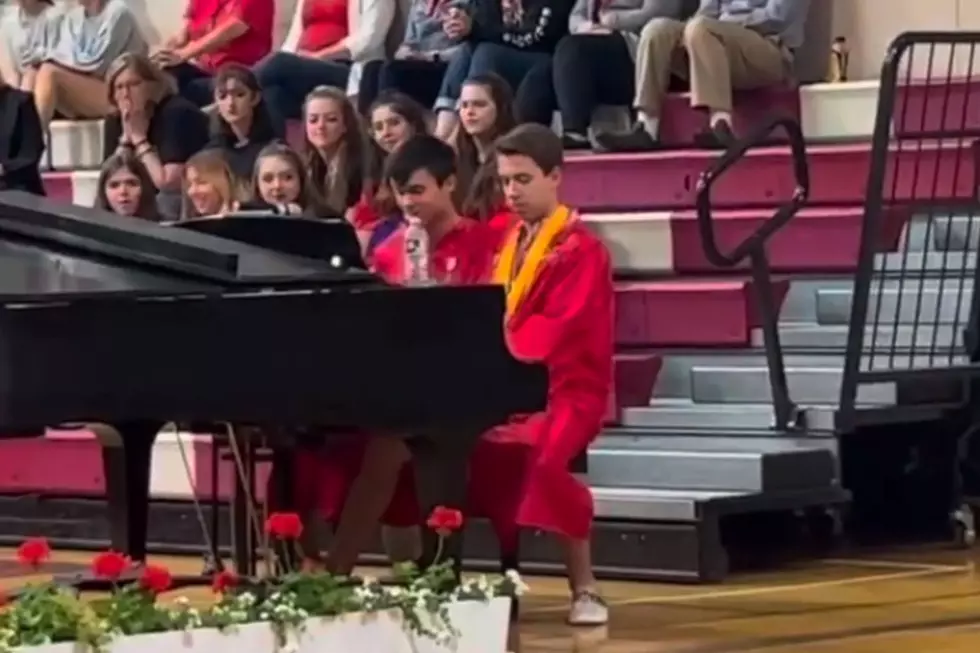 Old Rochester Grads Channel Dr. Dre, Beethoven at Senior Talent Showcase
ORRHS Facebook
.
Old Rochester Regional High School featured amazing performances by incredible graduating students last week during the Senior Assembly, a recently revived tradition.
While all the performances seemed to be fantastic, one moment, in particular, caught our eyes.
Edward Gonet and Spencer Merolla sat at the piano for a well-rehearsed mashup and students are still talking about it.
In a three-minute medley, we get the legendary Beethoven mixed with some Dr. Dre and Kanye West, among others. The Class of 2022 was entertained, clapping, cheering and dancing along.
In case you haven't seen the Facebook post on your feed, here are Gonet and Merolla dueling on the same piano in the school gym.

As end-of-year obligations swamped their calendars, the clock was ticking. Somehow, the pair got it done.
"With everything happening all at once during senior week, much of our focus was on prom so we couldn't start planning the performances until a couple weeks in advance," Gonet said.
We all know that getting to showcase your talents in front of your peers can be a little nerve-wracking. How did it feel for the students to show their classmates their skills?
"It felt awesome performing in front of the class for one last time," Gonet said. "It was a great way to bring the class together with 'Piano Man' when the whole class and school sang the chorus together. It was a very moving moment with everyone's voices together."
Gonet, who has played piano and sang for 12 years, said he plans to keep performing for fun "as long as I live."
Old Rochester Regional High School Senior Parade, Class of 2021
Michael and Maddie took the Fun107 van for a ride and joined the senior parade for ORR. Here are some of the best moments.
More From WFHN-FM/FUN 107