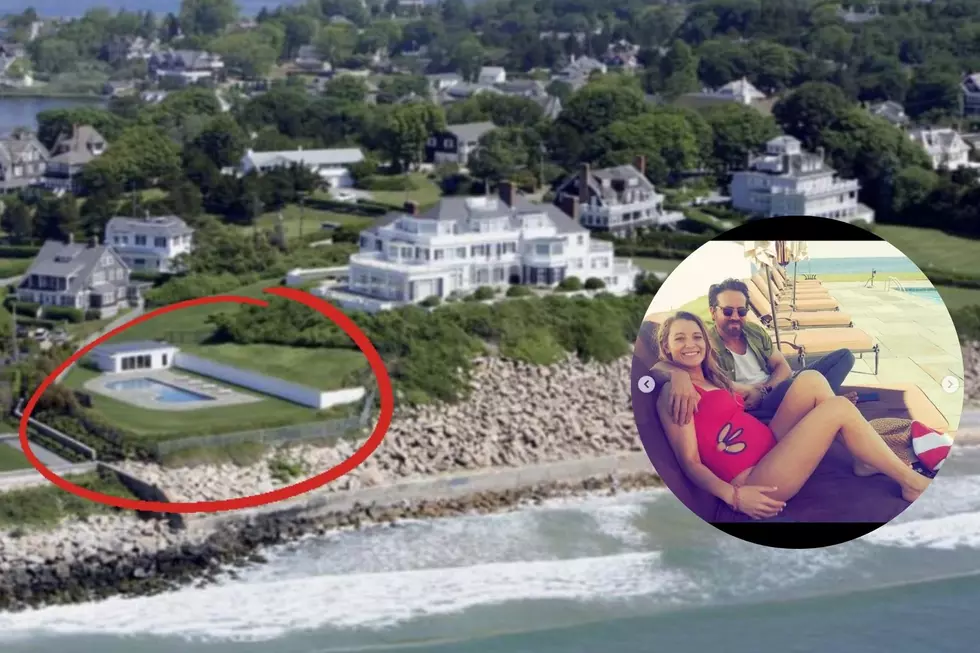 New Photos Prove Taylor Swift Returned To Rhode Island This Summer
BlakeLively via Instagram/Zillow.com
A very pregnant Blake Lively shared some photos of her impending arrival in an attempt to keep the paparazzi away from her home, but her pictures also prove Taylor Swift's Rhode Island parties were back in business this summer.
Swift has been known to throw celebrity-filled Fourth of July parties at her 11,000-square-foot mansion in Westerly. Musicians, actors and actresses would fill her private beach, soak up the sun by her Olympic-size swimming pool and enjoy fireworks over Narragansett Bay.
However, when Covid hit in 2020, the parties seemed to be over.
Gone were the seasonal social media posts with her squad enjoying sun and sand in Rhode Island. Instead Taylor seemed to stay across the pond with her boyfriend, Joe Alwyn, working on new music.
Well, apparently the party was back on this summer.
Though Swift and her squad never posted any photos of their summer fun at the time, Blake Lively has recently shared some new pictures on Instagram that prove the crew did get together in Westerly this year.
Lively's post was full of photos featuring her latest baby bump and as she captioned the gallery these pregnancy pics were meant to keep the photographers that have been camped out near her house away from her and her kids.
In addition to getting pregnancy pictures out there for all to see, she also proved that the Swift squad was back in action in Westerly this summer.
Not only was one of the pictures in her post with Taylor Swift, but another photo with her husband Ryan Reynolds shows the pair sitting poolside by a pool that is definitely the one outside Swift's Holiday House in Watch Hill.
So it seems to me the Rhode Island summer stays are back on Taylor Swift's schedule and hopefully, a sighting around town is soon to follow.
Speaking of Swift homes...
Take a Tour: Taylor Swift's Childhood Home Is for Sale
Look inside Taylor Swift's Reading, Pa. childhood home where she allegedly wrote the songs "Love Story" and "Teardrops On My Guitar."
More From WFHN-FM/FUN 107