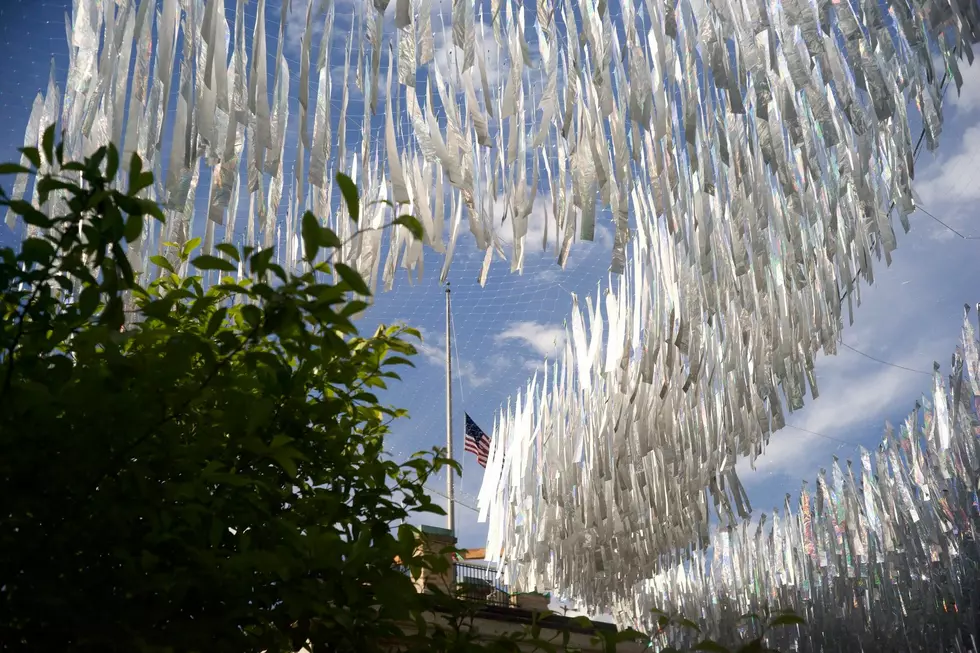 New Bedford's Summer of Public Art [TOWNSQUARE SUNDAY]
Silver Current via DATMA Facebook
There is more and more emphasis on the arts in New Bedford, and one of the key organizations behind the push is DATMA: Design, Art, Technology Massachusetts.
DATMA is a contemporary art institute founded to enhance the cultural and economic life of Southeastern Mass. It has been based here since 2019, and is committed to bringing world-renowned exhibits and programs to visitors and residents of New Bedford and surrounding areas. Previous programs have focused on topics such as wind, light, and water.
DATMA's Executive Director Lindsay Mis joined Townsquare Sunday to discuss this year's program, which will have "Shelter" as its theme.
"Our program committee felt it was important to reflect on how New Bedford has sheltered and protected its community throughout its history," she said.
Artists from South Korea, California, Jordan, Trinidad and Tobago, and New Bedford will feature exhibitions and educational workshops on the architecture of dwellings, the Underground Railroad, and the protection provided to the community by the New Bedford Hurricane Barrier.
Additional programming includes art exhibits at the UMass Dartmouth College of Visual and Performing Arts in Downtown New Bedford, an exhibit of photographs on historic homes in New Bedford, a walking book tour discussing A Wind That Shook the World by the late Everett Allen, and much more.
Most activities will take place from June 16 to September 12. Mis says the "Shelter" theme will continue in 2023 as well. Her Townsquare Sunday interview can be heard here:
Townsquare Sunday is a public affairs program heard Sunday mornings at 6 and 11 a.m. on 1420 AM and 99.5 FM. The program highlights individuals and organizations seeking to make the SouthCoast a better place to live and work.
If you would like your organization featured on Townsquare Sunday, please e-mail the host at jim.phillips@townsquaremedia.com.
More From WFHN-FM/FUN 107