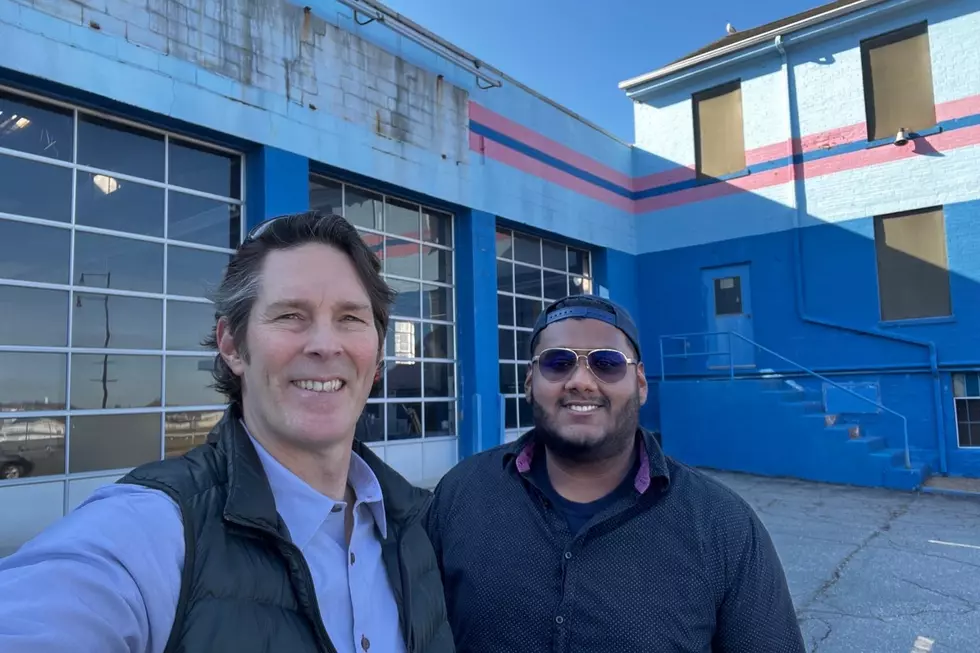 New Bedford Robotics Research Firm Renovating Glaser Glass Building
Contributed Photo
Mark Parsons is the founder of an exciting new technology committed nonprofit, New Bedford Research & Robotics, that he says is going to build and bring opportunity to the city.
"We're talking to a company in Croatia about bringing a first foothold in the United States, and we're also in talks with a medical robotics company in Greece. This will bring jobs here," Parsons said.
NBRR is renovating the former Glaser Glass building on Purchase Street into its new state-of-the-art facility, which Parsons said will be complete "in a year or so."
For now, the company's operations are housed in the Swain Galleries at the former Star Store in downtown New Bedford.
Nationally, New Bedford Research & Robotics' reputation precedes itself.
"I've had the opportunity to work with Ford on this new E-Mobility innovation campus in Detroit, that addresses the electrification of anything from cars to wheelchairs, and anything else that moves," Parsons said.
Parsons talked about the importance of asking what is the right way to work with this so that robots don't become a competitor, because he's very much on top of one of the main concerns about this technology: will robots replace humans or assist humans?
"To me, it comes down to what's the human-centric and ethical way to proceed," he said.
There are about six different types of robots. Parsons defines one type of robot as "a mechanical arm, called a positioner, that is programmed to manipulate tools to perform the task, like the ones you see in the car manufacturing commercials."
"But robots are also employed around the three 'Ds': dirty, dull or dangerous, where humans no longer want to do the job," he said. "On the other hand, robots assist in the operating room, where humans and robots are working together."
Considering how much NBRR does for STEM education, Parson must have advice he gives to students.
"Get out there and find hands-on experiences where you're applying your interests to both discoveries and failures," he said. "It's so important for young people to understand not to be afraid to fail."
WBSM's Top SouthCoast Stories 9/11-9/17
These are the top stories of the past week on WBSM.com and on the WBSM app. Click on the title or photo to read the entire story.
New Bedford's Sea Lab Renamed for the Late Mayor Fred Kalisz
New Bedford's Sea Lab saw its 54th graduating class while also being renamed for the late Mayor Fred Kalisz.
More From WFHN-FM/FUN 107