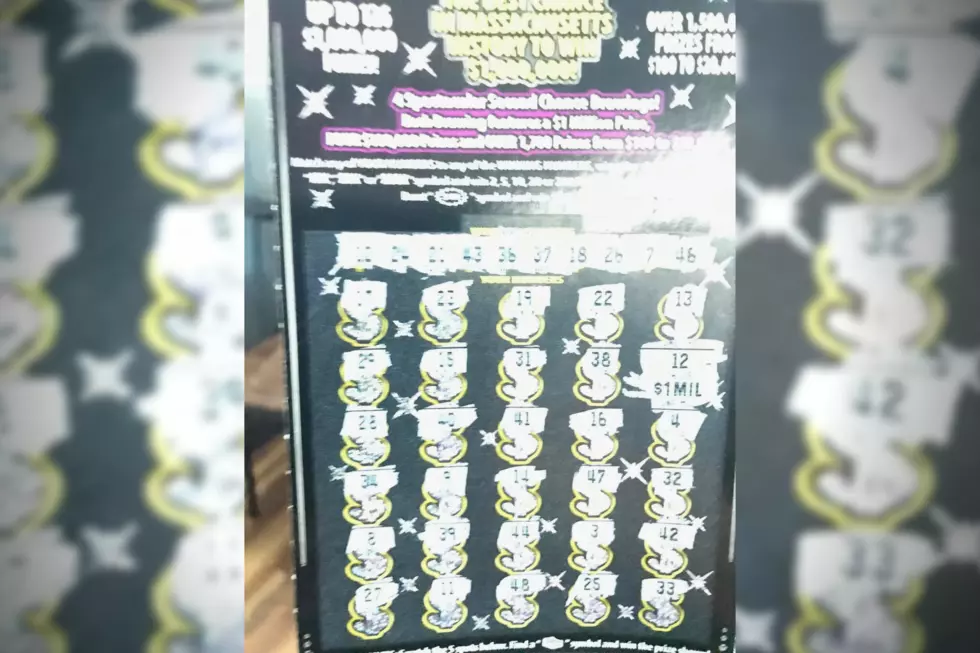 New Bedford Restaurant Says It Sold Million Dollar Ticket
Courtesy of Richard Trapilo, Owner- Pub 6T5 New Bedford, MA
Somewhere in the heart of New Bedford is a very fortunate couple.
At 7:56 p.m. on Wednesday, Pub 6T5 Bar and Grille posted a photo of a $30 Massachusetts State Lottery scratch ticket called "The Fastest Road to $1 Million." According to the Lottery, the scratch ticket claims to be the "best chance in MA history to win $1,000,000" and they just might be right about that statement.
The ticket was purchased just moments before the restaurant posted to social media. If you look closely, you will see that the very first number in the matching sequence, although it's somewhat blurry, is a 12. It's the exact same matching number that was scratched off with the words "$1 MIL" sitting proudly below the 12.
We reached out to Steve Martins, Assistant Director at the Mass State Lottery Office, for confirmation of the winning ticket. He told us the winner has yet to come forward to confirm with the Lottery that the ticket was in fact certified once physically scanned through their system.
Martins also confirms that if the ticket is a winner, the restaurant will indeed be awarded with a $10,000 bonus for selling the winning scratch ticket.
The couple that the scratch ticket will be kept anonymous for now to protect their privacy and identity. More details and information will be reported and updated once confirmed by the Mass State Lottery.
More From WFHN-FM/FUN 107