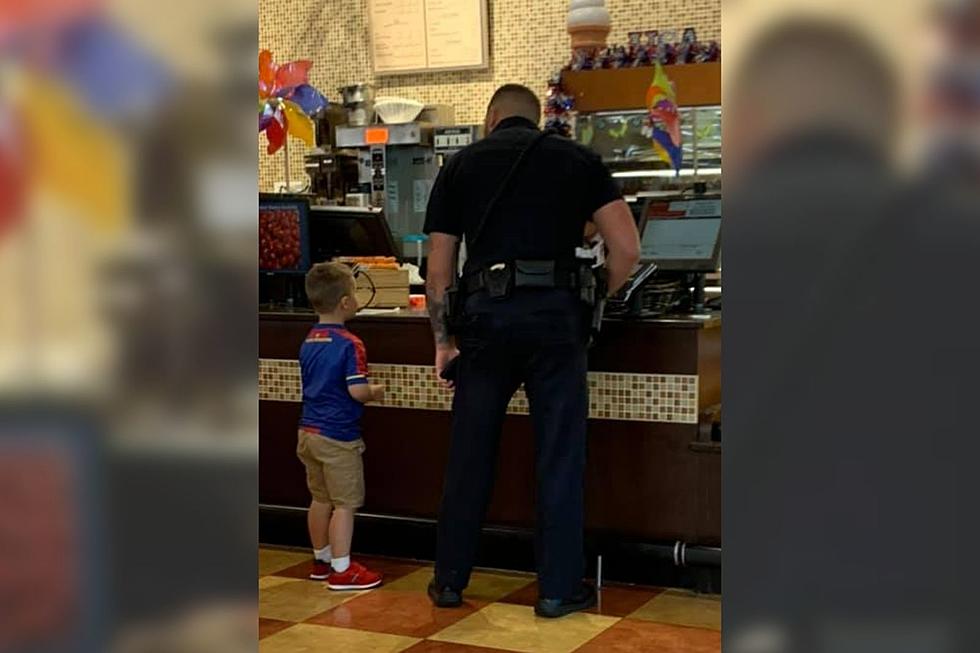 New Bedford Police Officer's Random Act of Kindness at Market Basket
Courtesy Michael Sousa
You want to know what this world needs more of? It needs more kindness, period.
Any time I come across a random act of good, it's fuel that lights up my day. With all the depressing news and negativity out there, it's nice to know that humanity is alive and well within the heart of New Bedford Police Officer Tyler Vieira.
On Sunday evening, July 25, Vieira was greeted by a young boy named Adrian – who goes by AJ – who was just looking for a friendly high-five from the police officer.
"He (Vieira) said hi to him when we walked in and naturally my son was excited," Michael Sousa, AJ's father, said. "On our way out he went and gave him a high-five and the officer asked if it was ok to buy him an ice cream."
Vieira and AJ walked hand-in-hand to buy that ice cream, and a simple high-five turned into the best day ever for one little boy.
These are the stories I live for that really make a difference in a day. This police officer sees hundreds of people daily, especially if he's stationed by the entrance and exit of Market Basket. The fact that he went out of his way for this little guy who was just looking for a goodbye high-five demonstrates his character and who he truly is as a human being.
Vieira was unavailable for comment, but friends and family members say he's a humble guy who is "totally unprovoked and I'm sure he's not even looking for praise," Sousa said.
Kindness goes a long way, so hopefully this story carries on as a chain reaction for more goodwill in this world.
New Bedford Restaurant Owner's Positive Reviews of Competing Restaurants
Susie Amaral bought Alianca Restaurant in New Bedford two years ago, but that doesn't stop her from visiting competitor's restaurants and publicly sharing positive reviews. Here are just a few of them.
20 Times Hollywood Came to the SouthCoast
From Ben Afleck to Jennifer Lawrence, a string of A-Listers have made their way to the SouthCoast to film movies, shows, and even music videos.
More From WFHN-FM/FUN 107