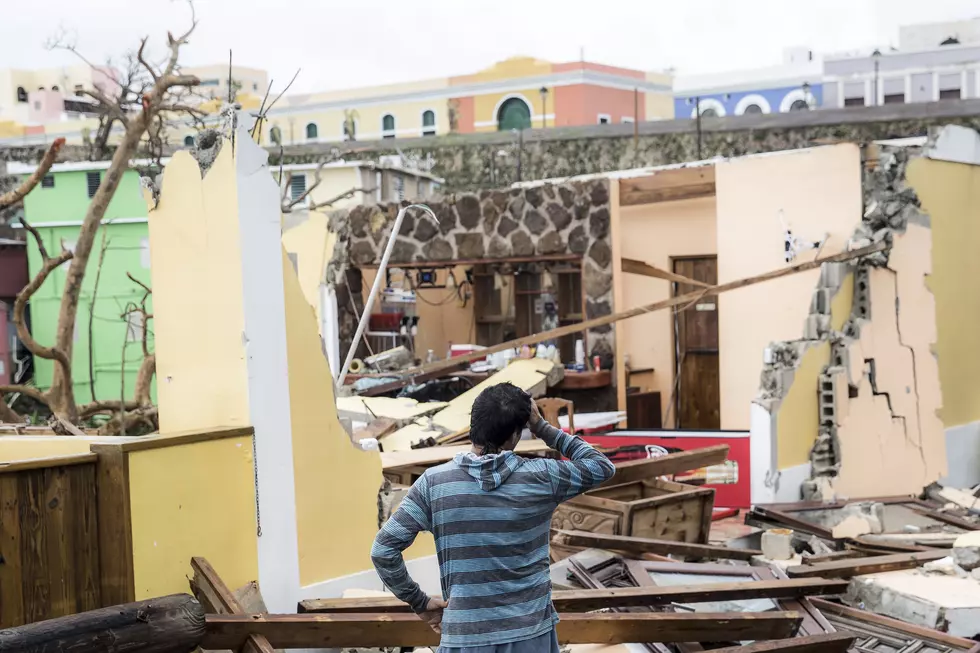 New Bedford Police Host Supply Drive for Puerto Rico
Getty Images
NEW BEDFORD - New Bedford Police and other organizations are stepping up to send relief to Puerto Rico.
The island was devastated by Hurricane Maria. The category five storm made landfall Thursday morning, and has left most of the island territory without electricity in it's wake.
New Bedford Police Detective Gene Fortes is a native of Puerto Rico, and tells WBSM News people in his hometown of Manatí are getting desperate.
"For their water supply, the people of Manatí are using the water from the city pool, which is incredible," said Detective Fortes. "I couldn't even fathom going through something like that. They need our help."
Officials estimate it could be months before power is restored to the entire island. And with flooded roads and damaged agriculture, supplies are dwindling. Edwin Cartagena of the United New Bedford says the island territory is in serious need of help.
"It's unimaginable devastation. Pictures don't do it justice," says Cartagena. "We know that we can't fly in to try to help. But we can do something here."
Area residents are asked to donate items including batteries of all types and sizes, lanterns and flashlights, new bed linens, towels and blankets, non-perishable food and baby formula, personal hygiene products, baby and adult diapers, baby and cleaning wipes, first aid kits and OTC medication, gloves, toilet paper, candles, matches, sleeping bags and tarps.
Donations can be dropped off at the New Bedford Police Department Headquarters on Rockdale Avenue on Wednesday, September 27, from 5-9 p.m.
The Bristol County Sheriff's Department and United New Bedford are also helping to organize the drive.
More From WFHN-FM/FUN 107