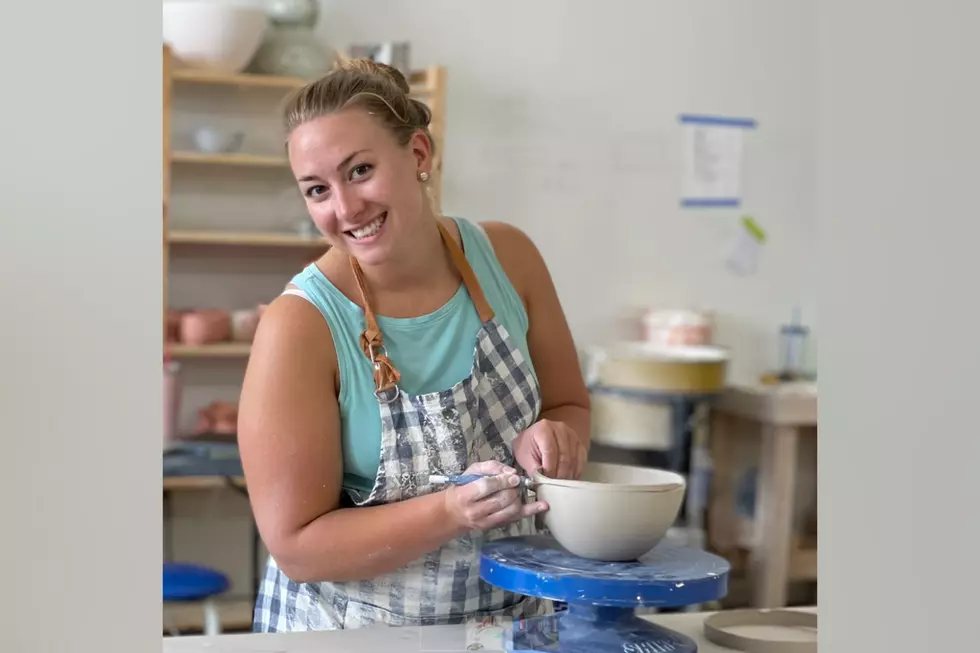 New Bedford's Hatch Street Artists to Show Their Stuff [TOWNSQUARE SUNDAY]
Contributed Photo
The life of an artist is never easy, at least at the start of their careers. They often make very little money, and it can be a struggle to establish their place in local commerce. That's why a place like the Hatch Street Studios in New Bedford is so important.
The buildings at 88-90 Hatch Street provide workspace for 65 artists and performers of all types, space where they can perfect their craft and their skills, and occasionally sell a few of their creations.
The Hatch Street complex will host an open studios event on November 18, 19, and 20. The public is invited to walk through those studios that weekend and check out the creativity and excitement.
Artists Diana Arvanites and Corrinn Jusell, members of the Hatch Street collaborative of artists, joined me Townsquare Sunday this week to discuss New Bedford's growing arts scene and the open studio event.
"This is a holiday sale," Arvanites said. "And it's a chance for visitors to peek inside a workspace that generally is not open to the public."
Visitors to the open studio event can check out and purchase ceramic creations, hand-woven items, jewelry, hand-crafted furniture, stained glass and more.
Admission is free, and there will be musical entertainment throughout the three days, along with light refreshments.
Both Arvanites and Jusell agree that the art scene in New Bedford continues to grow.
"We may not be Boston or Providence just yet, but there's a lot of movement happening in the city," Jusell said. "As an artist, I can't think of a better place to be."
The Hatch Street Open Studios event kicks off Friday, November 18 from 5 p.m. to 8 p.m., Saturday the 19th from 10 a.m. to 5 p.m., and Sunday the 20th from 11 a.m. to 5 p.m.
The complete Townsquare Sunday interview with Diana Arvanites and Corrinn Jusell can be heard here:
Townsquare Sunday is a weekly public affairs program heard Sunday mornings at 6 on 1420 AM and 99.5 FM.
The program highlights individuals and organizations seeking to make the SouthCoast a better place to live and work.
If you would like your organization featured on Townsquare Sunday, please e-mail the host at jim.phillips@townsquaremedia.com.
The Art of Lakeville's Edward J. Barrett
Lakeville's Edward J. Barrett can easily be described as a fine artist, gifted sculptor and skilled sign maker. All across the SouthCoast, Barrett's work can be seen on business vehicles and storefront signs.
More From WFHN-FM/FUN 107