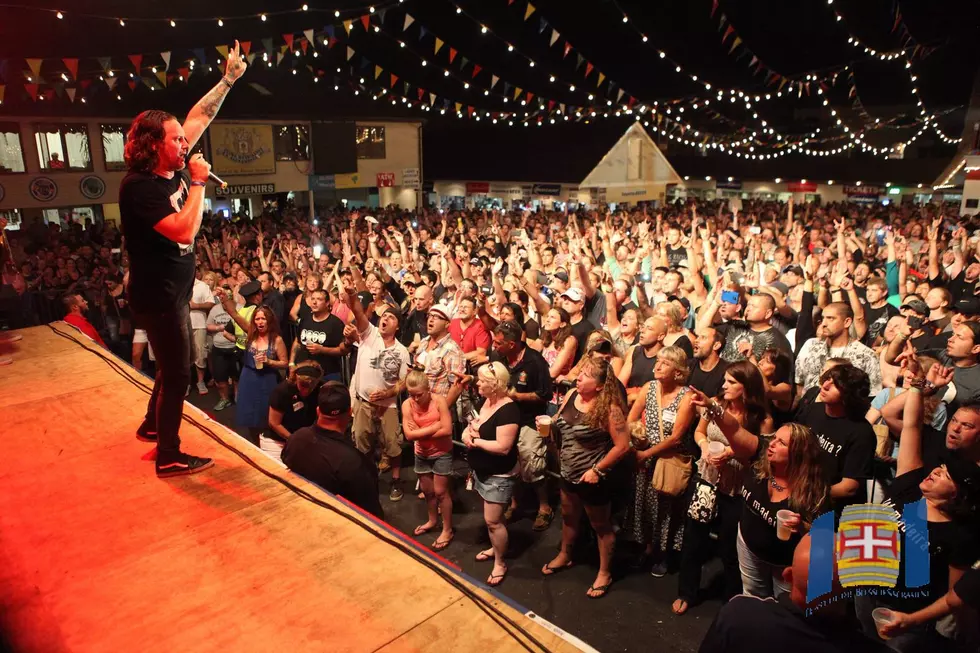 New Festa Coming to New Bedford Featuring Craft Beer, Food Trucks
Feast of the Blessed Sacrament-Official via Facebook
A whole new festa experience is coming to the SouthCoast in 2021, featuring plenty of food and drinks right in New Bedford.
Just a few months ago, the SouthCoast was rocked by the news that the Feast of the Blessed Sacrament had been postponed for the second year in a row. However, Michael Canasta, the president of the Clube Madeirense S.S. Sacramento, Inc., which sponsors the Feast of the Blessed Sacrament, hinted at a series of special ticketed events for the upcoming summer and fall seasons, and the first has finally been announced.
The first annual Craft Beer and Food Truck Festa will take place at Madeira Field in New Bedford on August 21 from 2 to 8 p.m. As its name may suggest, the festa will feature craft beers from the SouthCoast and its surrounding areas, and will showcase a variety of the region's delicious dining options.
Beer from Berkley Beer Company of Berkley, Canned Heat Craft Beer Co. of Fall River, Black Hat Brew Works of Bridgewater, Mayflower Brewing Company of Plymouth, Buzzards Bay Brewing of Westport, Second Wind Brewing Company of Plymouth, Bog Iron Brewing of Norton, and Twelve Guns Brewing Company of Bristol will be featured on tap. Food trucks featuring everything from acai bowls and cannolis to Tex-Mex and Portugese dishes (plus so much more) will also be parked at the event, waiting to serve up all the yummy goodness.
The festa will be a 21 and older event and will go on rain or shine.
Tickets are not on-sale quite yet and the Clube Madeirense has yet to announce when they will be available, but tickets must be purchased ahead of the event and will not be available at the door.
The SouthCoast's Dog-Friendly Restaurants
If you've been searching for a restaurant where you can take your dog with you for a bite to eat, here are some of our faves on the SouthCoast.
The Best of South Shore Bar Pizza
There's pizza, and then there's South Shore Bar Pizza. Birthed in Brockton (and to this writer, perfected in Randolph – Lynwood Café is the true G.O.A.T.), it must meet certain qualifications to be considered "SSBP," which include: it's a 10-inch pie; it has a thin, cracker-like crust with minimal "flop;" the cheese is a blend that features more cheddar than mozzarella; and bonus points if you take it home between two carboard-type plates wrapped in flat brown paper bag. They also usually come with "laced" or "burnt" edges (terminology depends on where you are ordering), which is when the sauce and cheese are extended all the way to the edge of the pan, creating a crispy, flavorful coating to the crust. We reached out to the hugely popular
South Shore Bar Pizza Social Club Facebook group
to ask the experts to share the best of the best (in no particular order).
Add These Activities to Your SouthCoast Summer Bucket List
There are so many great ways to get out and enjoy the beauty of the Bay State. Here are some local favorites that Kari is adding to her bucket list for her very first summer on the SouthCoast.
Can You Pronounce These SouthCoast Street Names?
As Maddie continues to figure out her way around the SouthCoast, there are some street names that have caught her attention.
More From WFHN-FM/FUN 107