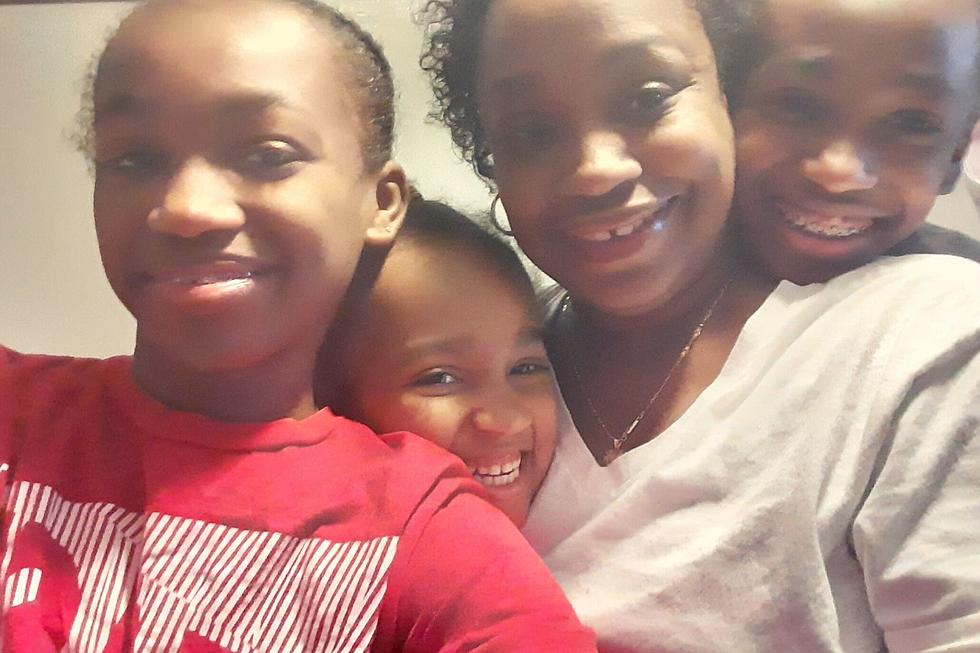 New Bedford Family's Home Is Falling Apart [HOLIDAY WISH]
Courtesy Shakina Hampton
Fun 107 and the United Way of Greater New Bedford have had some emotional and successful days for Holiday Wish Week 2020. Each day, we help out a family in need on the SouthCoast to lift their spirits during the holidays and lend a hand, with the help of the local community, in helping out with their biggest struggles. Holiday Week continues with the Hampton family from New Bedford.
Shakina Hampton had a rough upbringing. Her mother was a drug addict and Shakina was forced to fend for herself at a young age. Sometime after grade school, she had children with her high school sweetheart, and things turned sour when the children's father became an abusive alcoholic.
Shakina vowed to her 12-year-old twin girls and her four-year-old daughter with autism that she would give them a better life and a better upbringing than what she had experienced, and she started by getting a roof over their heads.
Unfortunately, the particular home that Shakina was able to afford is in extremely poor condition.
Shakina and her three daughters woke up to a busted pipe that was leaking sewage into her basement, and since she didn't know what to do, she cleaned up the mess herself. A few weeks ago, the pipe burst again, and she is still dealing with the aftermath.
The wiring of the house is done poorly, causing the lights to constantly flicker, and the roof is leaking, which will cost approximately $13,000 to replace.
Even with a house that's falling apart, Shakina has done an incredible job of providing security to her daughters and raising them to be excellent students. Her twin daughters, Nishaye and Priseis, are award-winning students at Our Sisters' School, assistant teachers at their Dance Extreme, and take pride in giving back to the community. They clearly take after their mother, who is involved with PTO at school and volunteers whenever she can.
The girls are excited for the holidays and were eager to tell Michael and Maddie about their Christmas list, which includes:
– LED lights for their room
– UV glasses (for computer screens)
While the girls are excited for Christmas, Shakina is racking her brain trying to figure out a way to make sure Santa shows up. Recently, her car needed repairs, forcing her to use the money she set aside for other bills to use on her car. She is now $800 behind on her mortgage payment, still dealing with faulty plumbing, and is stuck with a leaky, old roof.
Shakina had a rough start in life, but she is working hard to create a bright future for her children. She just needs a little help at this moment. Here's how you can help the Hampton family:
Text to Donate: Text WISHES to 313131. You will be sent a United Way e-link that allows you to make a donation via credit card to this family when you select the day and date of which family you wish to help from the drop-down menu.
By Check: Make checks payable to the United Way of Greater New Bedford and in the memo line, write HOLIDAY WISH and the day and date of the family you wish to help. Checks can be mailed to United Way of Greater New Bedford, 128 Union Street, Suite 105, New Bedford, MA 02740.
Donate by Credit Card: You can make a secure donation to the United Way via credit card HERE. Select the day and date of the family you wish to help from the "Please Select a Family" drop-down menu.
All of our families are pre-selected through the United Way of Greater New Bedford. If you are in need of assistance, please contact the United Way directly.
Enter your number to get our free mobile app
More From WFHN-FM/FUN 107