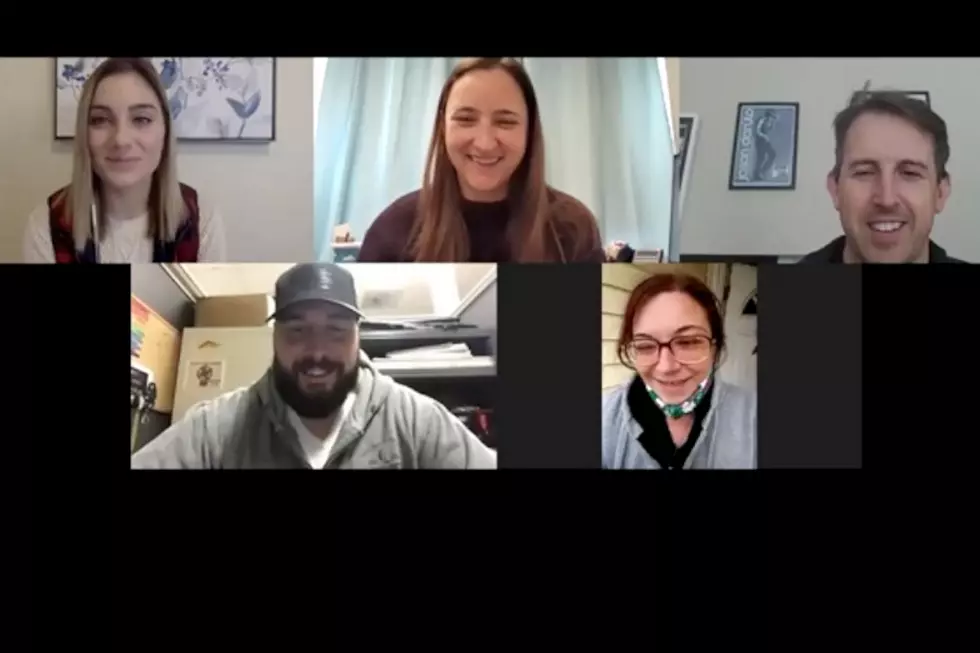 New Bedford Family Receives Christmas Miracle [HOLIDAY WISH]
Fun107/Youtube
Fun107 and The United Way of Greater New Bedford are working diligently to help families in need on the SouthCoast during Holiday Wish week. With the help of generous listeners, our goal is to help make the holiday season a little easier for struggling families.
Our second family of the week is the Canfield family from New Bedford. Nicole Canfield, a widow with three young sons, spoke with Michael and Maddie this morning about the rough couple of years she has had.
A few years ago, she lost her husband to a sudden heart attack, leaving Nicole to grieve her husband and explain to her boys that Dad would not be coming home. To this day, the boys are still trying to cope with such a big loss as Nicole continues to provide and keep a roof over their heads. The last apartment they lived in was infected with mold, leaving Nicole with a lifelong illness, and now that she is immunocompromised, taking her children anywhere this year is next to impossible.
Nicole described her boys as "resilient, beautiful, and intelligent" and all she wants for the holidays is for them to have a good Christmas. Michael and Maddie dug a little deeper to find that Nicole could use some help with her rent that she is late on and some car payments she has yet to pay back. Thanks to the SouthCoast, these wishes were granted.
Araujo Brothers Plumbing and Heating donated $500 to the Oliveira family on Monday, but vowed to give $500 to each family this week, and that includes the Canfield family.
First Citizens Federal Credit Union donated $500 in Nicole's name.
Luzo Fuel followed suit and donated $500 as well.
Jersey Mike's tagged along and donated $500, but wanted to give a little more. For any customer that went into Jersey Mikes's today and mentioned Fun107 or the United Way of Greater New Bedford, Jersey Mike's would donate one dollar for every sub, up to $500, in hopes to match their original donation and give the Canfields $1000.
Tipsy Toboggan heard that Avalon Medical Spa put on a special Seize the Deal on Monday to raise money for the Oliveira family, and they liked the idea so much, Tipsy will be doing the same for the Canfield family. Keep an eye out on Seize the Deal next week for half-price gift cards to Tipsy Toboggan, where all sales will go straight to Nicole and her boys.
This year has been hard on everyone, but the SouthCoast continues to show up and contribute to those that need it most. Nicole was overwhelmed today by the love that she received and she is eternally grateful for everyone who helped make Christmas special for Cayden, Clayton, and Carson.
There is still time to take part in Holiday Wish 2020, and here's how:
Text to Donate: Text WISHES to 313131. You will be sent a United Way e-link that allows you to make a donation via credit card to this family when you select the day and date of which family you wish to help from the drop-down menu.
By Check: Make checks payable to the United Way of Greater New Bedford and in the memo line, write HOLIDAY WISH and the day and date of the family you wish to help. Checks can be mailed to United Way of Greater New Bedford, 128 Union Street, Suite 105, New Bedford, MA 02740.
Donate by Credit Card: You can make a secure donation to the United Way via credit card HERE. Select the day and date of the family you wish to help from the "Please Select a Family" drop-down menu.
All of our families are pre-selected through the United Way of Greater New Bedford. If you are in need of assistance, please contact the United Way directly.
More From WFHN-FM/FUN 107