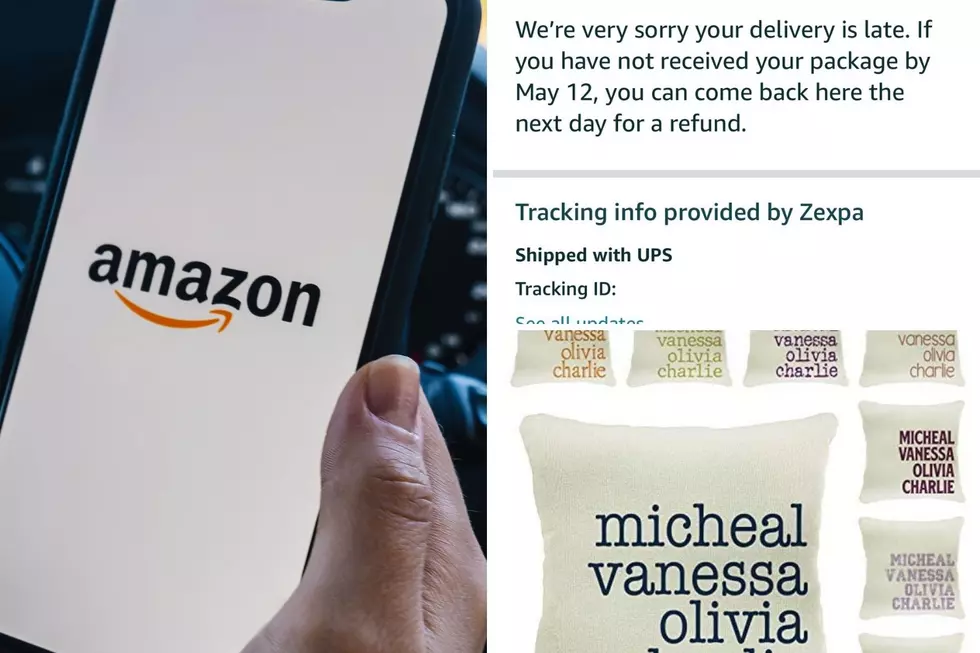 Mother's Day Gift Missing in Action Even After Paying for Shipping Upgrades
Canva
How far would you go to get your mom that perfect gift in time for Mother's Day?
I made the decision this past week to buy my mom a personalized gift for Mother's Day.  It is a custom-made pillow with our family's first names embroidered on the pillowcase.
The perfect gift to make her shed a tear. Or so I thought.
Ordering it 10 days before Mother's Day, I made the commitment to spend more money on shipping than the price of the actual gift. I spent $35 solely on expedited shipping, to guarantee that it arrived in time.
Imagine my disappointment when the day before Mother's Day, patiently waiting at my door for the Amazon van, nobody came.
I was a little salty.
Now, after thinking that Mother's Day was all set, I had to venture out on Saturday night to start shopping for a gift that was probably not going to be as thoughtful.  It was not a good feeling.
After complaining about it on the air Monday morning, I found out I wasn't the only one who experienced that this weekend. A listener had also bought a custom pillow for her mom, then overpaid for expedited shipping, only to have a no-show. She also had to scramble to find a replacement gift for her mom on Saturday night.
I messaged the company on Amazon and got a quick response this morning. The company is reimbursing me the $35 in shipping and discounting the pillow 20%.
Honestly, I feel like this is a win.
I'll tuck the pillow away until my mom's birthday in July. I'm actually kind of happy it happened.
What SouthCoast Moms Really Want for Mother's Day This Year
I never know what to get my mom for Mother's Day, so I decided to ask the opinions of local moms, and they did not disappoint.
8 THINGS MOM WON'T TELL YOU SHE WANTS FOR MOTHERS DAY
More From WFHN-FM/FUN 107