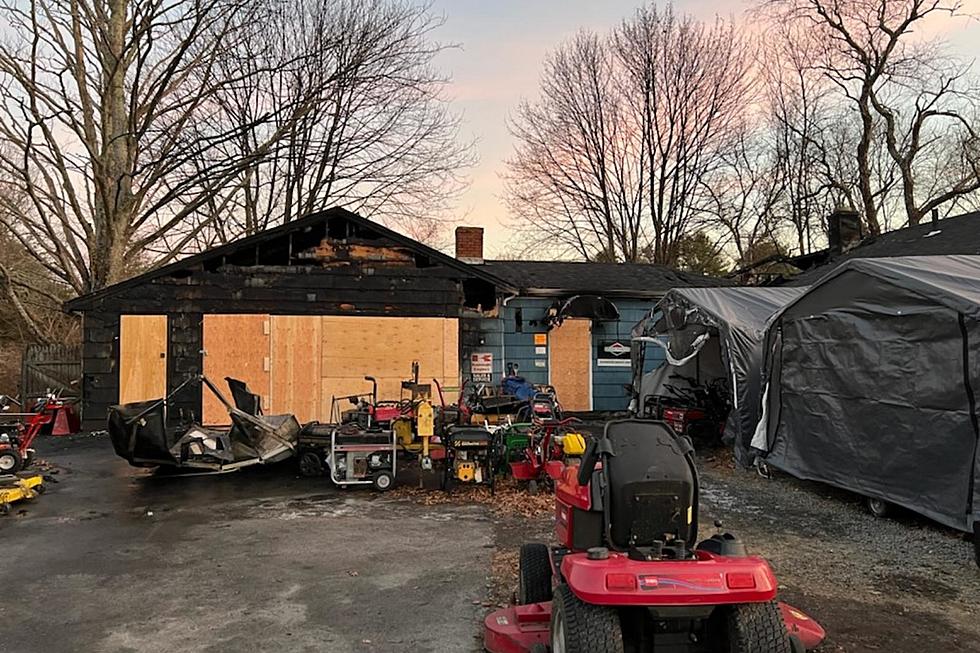 Mattapoisett Retailer Battling With Aftermath of Fire
Michael Rock/Townsquare Media
Once the story of a major blaze is out of sight and out of mind, the question becomes, how does the owner financially and emotionally recover from a fire that's destroyed his business?
According to John Menezes, owner of Mattapoisett Power Equipment, he is dealing with some significant setbacks after the Dec. 20 fire at his business.
"We've got a mess going, but we'll get through it. Nobody got hurt, that's the most important thing, you know," he said.
The loss of one's livelihood in a fire actually involves multiple losses. Not only everything at the place of business lost, but also important things like records, documents and personal belongings.
"At the moment, I don't have enough information as to what the insurance is going to help me with. So far, the insurance people have been a zero," Menezes said. "I mean, they've been on property doing inspections and this and that, but they haven't gotten back to me with anything."
"Everything is so up in the air right now," he added.
According to Insureon, 75 percent of mom-and-pop businesses are underinsured and 40 percent of business owners have no insurance at all.
"A lot of my customer's equipment that was left here to be repaired got destroyed, and I found out that I didn't have such wonderful coverage after all," Menezes said. "Still, I have a great base of loyal customers I've known for 17 or 18 years, and appreciate the GoFundMe accounts they've set up, which is great. It all helps me a lot."
Menezes said that through it all, there is a hint of optimism.
"I'm actually trying to stay open a little, tiny bit right now, working out of a small trailer on the property, selling the few new snow blowers, generators and roto-tillers I had in a separate trailer during the fire," he said.
Community support has been incredible. The Lions Club of Mattapoisett has teamed up with the Knights of Columbus to coordinate a full-on Italian dinner for a $20 per plate donation to support Menezes on Sunday, January 9, with drive-thru pickup at the Knights of Columbus Hall, 57 Fairhaven Road (Route 6) in Mattapoisett, between 4 p.m. and 5 p.m. Order by Friday, Jan. 7 by calling (508) 237-3803.
"I want to thank everyone for their help and support. Hopefully, the community will see us back in action in the future. Here's hoping, we can rebuild and reopen, but it will take a while," Menezes said.
50 Famous Brands That No Longer Exist
More From WFHN-FM/FUN 107