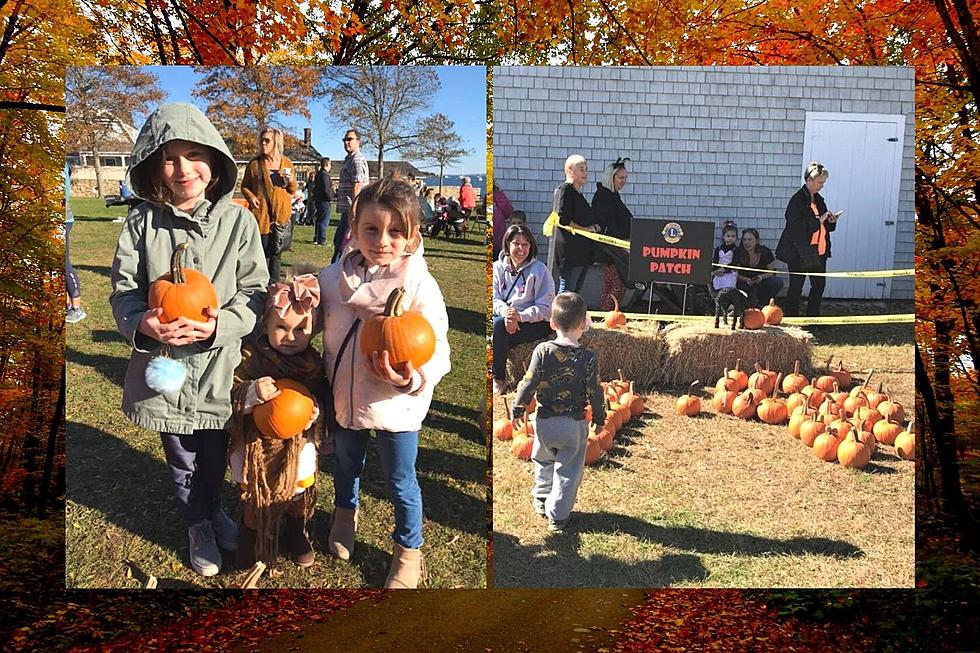 Mattapoisett Lions Club Bringing Back Free Fall Festival
Courtesy of Kimberly Ray
The fall season is when New England really shines. From the foliage to the pumpkin patches, the opportunities are endless to make the most of autumn, but the celebrating can get costly quickly. That's why the Mattapoisett Lions Club makes its annual Fall Family Fun Festival free, allowing for everyone to participate in a day of guilt-free enjoyment.
Mattapoisett resident Kimberly Ray started the festival in 2016 when she was president of the Lions Club, to bring the community together for a wholesome day of pure fun.
"I wanted to have a fun day for families to get together and have hayrides and play games – and just have no vendors and just make it a good time," she said.
Vendors and organizations always reach out to join in on the day, but Ray and the Lions Club want the focus to be on picking pumpkins instead of picking and choosing which activities they can afford.
"No one needs to show up with money. It doesn't matter what your financial status is, you can just come and have a nice day with your kids," Ray said.
From the very first event, it was a huge success.
Every year, the members of the Lion Club jump at the chance to work the event, with several members stepping up in big ways.
Valerie Kane, current Lions Club President, can always count on Bruce Rocha to donate his tractor and Gerald Randall to donate his wagon to allow the kids to enjoy hayrides year after year. Ken Ackerman, the owner of Oxford Creamery, will be baking fresh cookies for the refreshment table that will be filled with other goodies, apple cider, and hot chocolate, and several members filled 250 bags to give to children after their hayride.
It's truly a labor of love put on by the Lions Club to bring a blissful fall day to the town of Mattapoisett.
Experience the 5th Annual Fall Family Fun Festival at Shipyard Park on Saturday, October 16 from 12 p.m. to 4 p.m. Get ready for pumpkin bowling, corn hole toss, music, and free fun. The rain date is scheduled for Saturday, October 23.
Your Guide to Halloween Events on the SouthCoast
The SouthCoast has many Halloween events happening throughout the month of October. We have a list of them and what you need to know for each one.
More From WFHN-FM/FUN 107