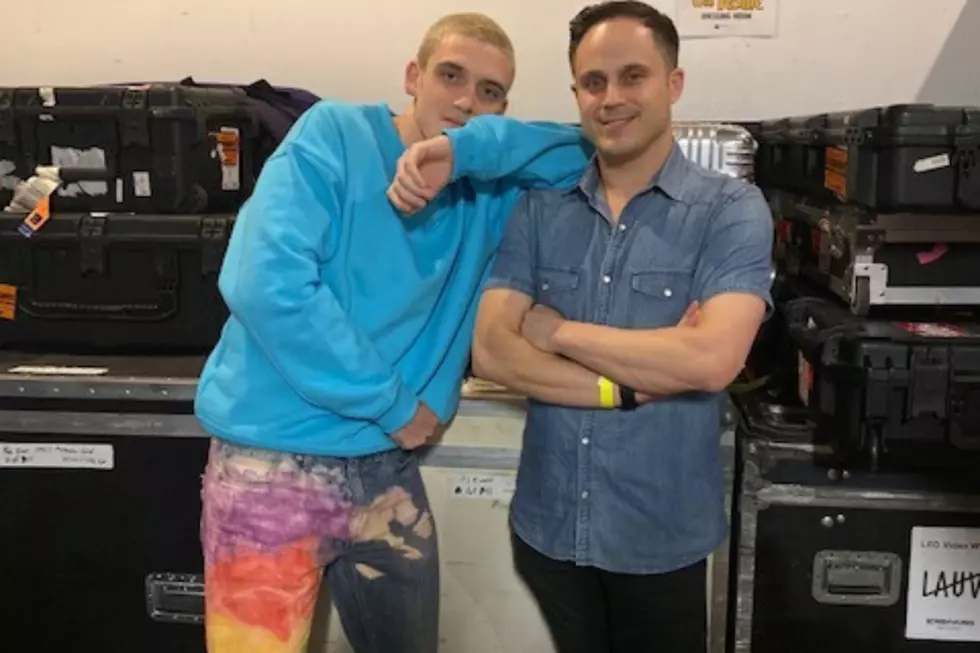 Let's Talk 'How I'm Feeling' with Lauv [AUDIO]
Jackson Scott/Townsquare Media
It's pretty crazy to think it's been only about two weeks since most of us have been practicing social distancing and staying at home. I've been using some of the time to catch up with some old friends, including my buddy Lauv.
Thank goodness we have all these platforms exciting platforms on the internet to stay in touch with our friends and family during all of this. If we think we're going crazy now, imagine if we didn't have this technology.
It got me thinking about a Fun 107 artist that has been in touch with his feelings since the beginning of his career. Lauv has been a grounded artist since he started and truly touches the hearts of his fans with his super relatable lyrics.
Like the rest of the world, Lauv is practicing social distancing and staying at his home in Los Angeles. I got to chat with Lauv over Zoom. Check out our chat:
He truly is an amazing soul. Let's keep our fingers and toes crossed that his summer tour continues as planned and trust and believe we have tickets for his show in Boston.
In case you haven't heard, Lauv's new song it's pretty awesome. It's called "Modern Loneliness."
The whole album is total moods right now. I'm certain there is a song on the How I'm Feeling album that you can relate to. I'm currently listening to "Drugs and the Internet," it's a good one!
Social Distancing Zodiac
Enter your number to get our free mobile app
More From WFHN-FM/FUN 107