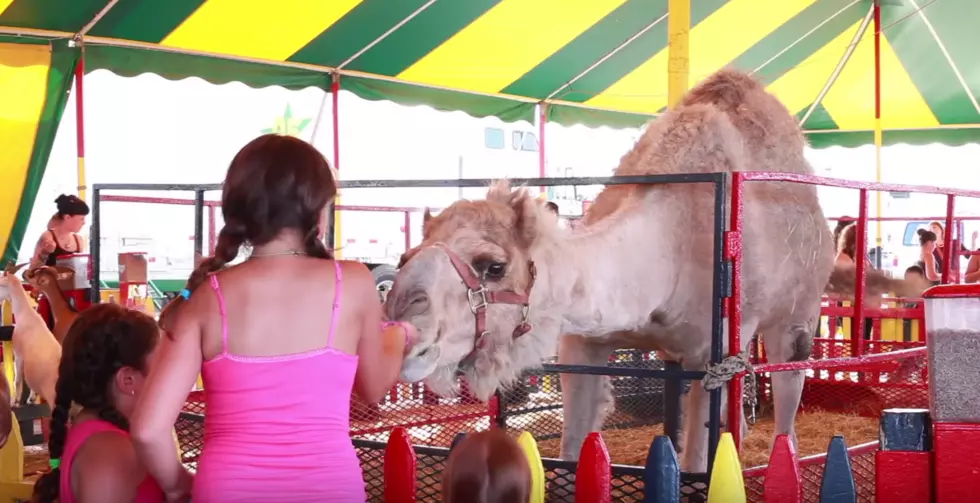 Kids Fun Fair And Zoo In Rhode Island
SFM Video / YouTube
Winter can be a tough time for finding activities for the kids, but this event coming to Rhode Island soon could be a good way to get out of the house for some family fun.
Though there weren't too many details on the fair & zoo at the event's Facebook page, the company's website says they bring animals, rides, and games.
Animals are said to include elephant, camel and pony rides plus the chance to feed and pet llamas, pygmy goats, zebras, alpacas and more.
There will also be a carousel and kiddie rides, water games, antique wagons, popcorn and a stage (though what happens on that stage remains to be seen).
Tickets for the Kids Fun Fair & Traveling Zoo are $16 for adults and free for children under 12 with a coupon (though no link to any coupons was found).
The event website also says a family pass can be purchased online for $19.95, but the link never leads to anywhere you can actually buy these tickets.
The Facebook event page says tickets can be purchased the day of the event at the Rhode Island Convention Center and the family pass price will reportedly be honored at that time.
You can enjoy the Kids Fun Fair & Traveling Zoo on Saturday, January 13th from 10 a.m. - 7 p.m. and Sunday, January 14th from 10 a.m. - 6 p.m.
More From WFHN-FM/FUN 107