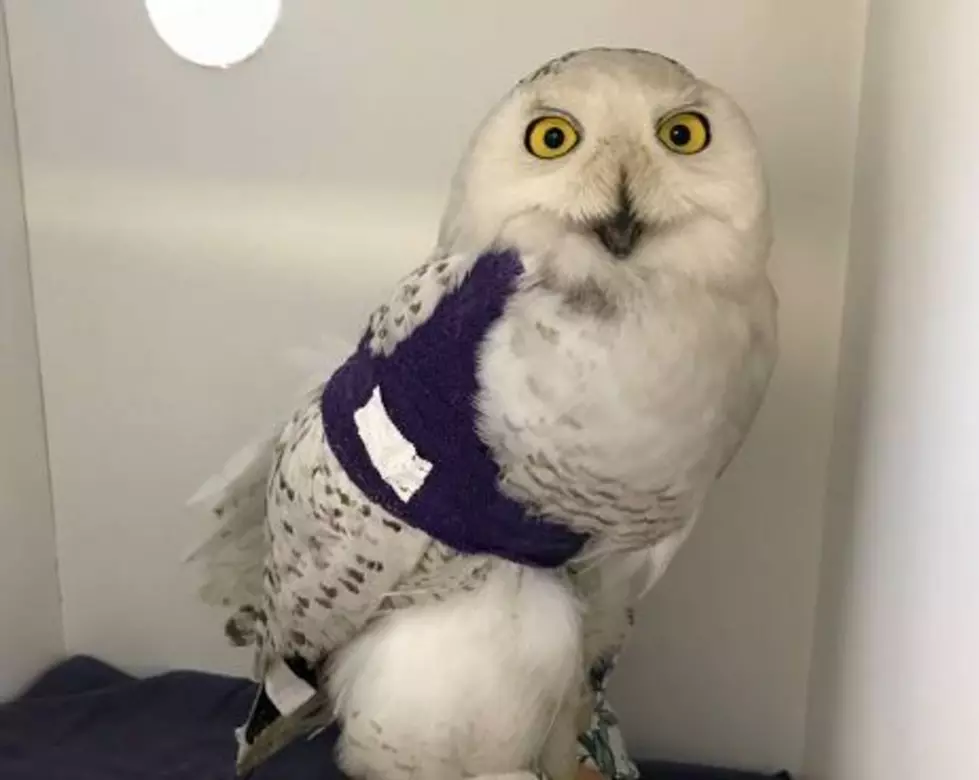 Injured New Bedford Snowy Owl Is Healing
Cape Wildlife Center Facebook Page
When a driver in New Bedford recently spotted a snowy owl that appeared to be injured, he informed the city's animal control office. After it was picked up, the owl was taken to the Cape Wildlife Center in Barnstable. It was determined that the animal had a broken bone in one wing, probably caused when it was hit by a car.
According to the Cape Cod Times, the snowy owl has been treated and the healing process is underway. The story adds that a veterinarian at the center says the owl is otherwise healthy.
The article says the the healing process wiill take a couple of weeks, with additional time needed before the owl can once again fly. the story added that this is time time of year when the snowy owls head far north to spend summer near the Arctic Circle.
More From WFHN-FM/FUN 107