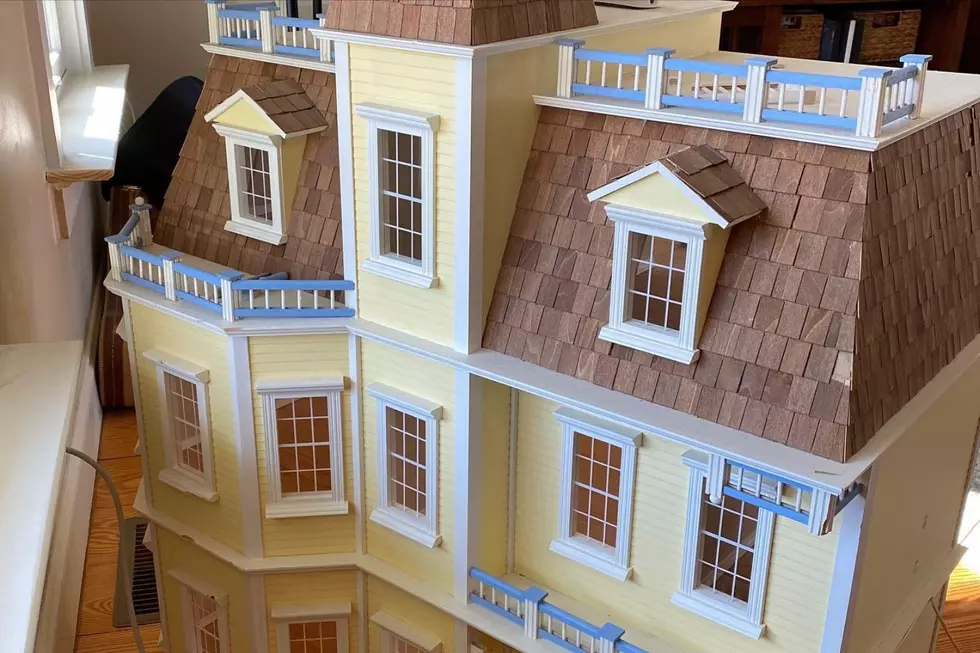 I Can Finally Afford My Dream Home, but I'm Not Doll-Sized
The Golden Sparrow
Enter your number to get our free mobile app
My fiancé and I are house hunting. The wedding is nine months away and we'd like a place of our own well before the Big Day. Unfortunately, houses are wicked expensive right now and we're not sure if we'll ever find our dream (starter) home.
Luckily, someone just told me about a cool way for me to buy my dream house. The only catch is that I'd have to shrink myself down to the size of a Barbie to live in it. There is a local interior designer named Carolyn Gloster who specializes in "Miniature Design." These pretty little things from The Golden Sparrow are more than your average dollhouse.
"As much as we love a beautiful home makeover, we love doing the same for your treasured dollhouse! From exterior to interior, furniture to custom finishes, Carolyn remodels solid wood dollhouses to suit your Modern Farmhouse, Coastal Cottage, Parisian Chic, Mid Century Modern, and Boston Brownstone classic aesthetics."
And if you don't have a dollhouse for Carolyn to remodel, she has a "small collection of solidly constructed vintage wooden houses to choose from or a new smaller version, such as the Ikea Flisat dollhouse, can be purchased and remodeled to your liking."
Prices start at $425 and average at $950. According to GoldenSparrow.com, "Dollhouse remodels include all fixtures, flooring, wallpaper, paint, exterior overhaul including window boxes and faux plantings, to all the furnishings inside, including custom crocheted blankets and uniquely designed pieces to match the dollhouse style crafted from a mixture of vintage, upcycled and hand made for a one-of-a-kind miniature remodel."
This dollhouse is living in my mind rent-free.
LOOK: 50 photos of American life in 2020
More From WFHN-FM/FUN 107