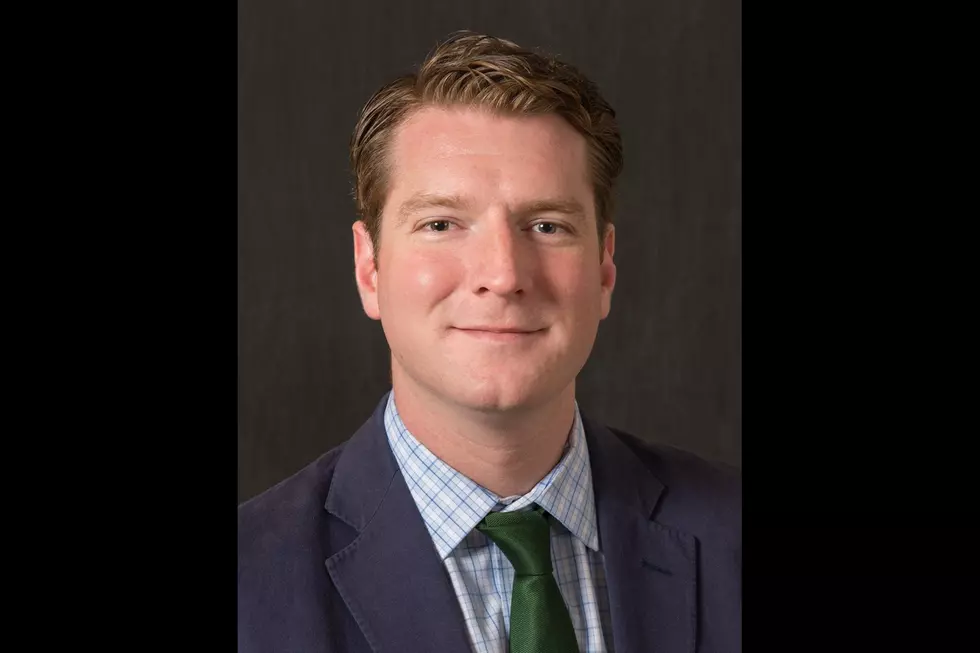 New Bedford Ward 3 City Councilor Hugh Dunn Is Resigning
Hugh Dunn for City Council via Facebook
After a high-profile tenure on the New Bedford City Council, Ward 3 City Councilor Hugh Dunn announced on WBSM's SouthCoast Tonight with Chris McCarthy and Marcus Ferro that he is resigning from the City Council effective Dec. 1, 2022. 
Dunn, a licensed attorney since 2013, recently began working at Kelly & Associates, one of the top personal injury law firms in Boston. He is relocating to Boston to focus on his expanding responsibilities at the firm. 
"Serving the people of Ward 3 and New Bedford has been the honor of my professional life," Dunn said. "As I move on to my next chapter, I am eternally grateful for the friends I made, the work we've done and the opportunity the people of Ward 3 gave me to represent them."
Dunn was elected to the City Council in the spring of 2017 in a special election after Henry Bosquet stepped down. Dunn ran with the endorsement of Bosquet, Congressman Bill Keating, the police and firefighter unions, and the GSM Labor Council. He cruised through a six-way preliminary election with 53% of the vote and 69% of the vote in the general election. He was soundly reelected to full terms in the fall of 2017, 2019 and 2021.
Upon his election, Dunn made an immediate impact on city policy. 
He chaired the council's powerful ordinance committee, which oversees the drafting and amending of all city codes. He used his position to champion labor-friendly causes. He drafted and led the passage of New Bedford's first anti-wage theft ordinance. On multiple occasions, Dunn led the fight for first responder and public unions to maintain their full collective bargaining power when the city wanted to invoke a state law to force arbitration.
Over the past year,  Dunn worked with city government and the council to draft a home rule petition which was sent to the state legislature that if passed will award full line-of-duty death benefits to the family of Sgt. Mike Cassidy, a beloved New Bedford police officer who died of Covid in 2021. 
Most recently, Dunn exposed a predatory practice of tax collection by the city in which they sold tax liens to a debt collector, who would then foreclose on properties and take the entire equity of the homes. 
Amid Dunn's flurry of positive headlines was some controversy when in the early morning of May 1, 2021, he was involved in a car accident in a parking lot in New Bedford's downtown. Dunn was later charged with operating under the influence of alcohol (OUI). He was found not guilty by a bench trial in October. 
Dunn leaves the City Council with a decade of public service under his belt.
He graduated from UMass Law in 2013. Prior to taking a job at Kelly & Associates he worked as a legal fellow for Gov. Deval Patrick, then served as New Bedford district representative for Keating. He also was the director of Government Affairs at UMass Dartmouth and chaired the university's SouthCoast Development Partnership.
Dunn's departure on Dec. 1 will trigger a special election in Ward 3 to fill the seat for the remainder of his term.
A Guide to New Bedford's Memorial Tanks and Cannons
New Bedford has a large assortment of military hardware scattered throughout the city to honor various veterans organizations. See them all listed here.
More From WFHN-FM/FUN 107