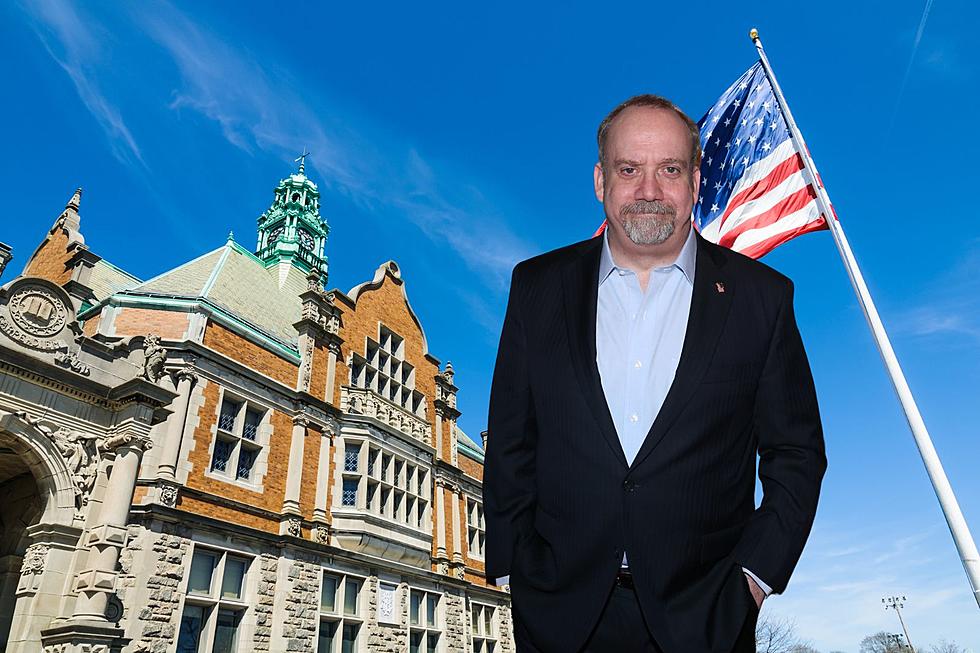 Fairhaven High-Based Paul Giamatti Movie 'The Holdovers' Has a Release Date
Photo by Rob Kim/Getty Images for SHOWTIME/Canva
It's been just over a year since a movie crew descended upon Fairhaven High School to film some interior scenes inside some of the most beautiful public school classrooms in all of America.
Early on, Fairhaven Superintendent Tara Kohler gave us the scoop that the movie will be called The Holdovers, and that the town's picturesque high school would be front and center in the storyline.
The scenes were shot last February during school vacation. The stars, including Paul Giamatti (perhaps best known for Billions, his portrayal of John Adams on HBO and Howard Stern's program director in Private Parts), were all on hand. What we didn't know until after the Fairhaven filming last year was that the exterior shots of the school would take place at Deerfield Academy in Deerfield.
The plot calls for Giamatti's character, a salty, old New England prep school teacher, to get snowed in over Christmas break with some students. Just before the crew arrived over February vacation, the SouthCoast was whacked with a major snowstorm last year. We wondered why crews didn't show up early to get the exterior shots until a Fairhaven native working on the movie's production gave us the answer.
Jordan Costa, a recent graduate of Fairhaven High School who had the opportunity to work on the set with the film crew, gave us a heads-up about the Deerfield scenes.  When we asked her about a release date for the movie, she said her best guess would be Christmas of 2023.
It turns out, she nailed it.  According to Deadline.com, the movie is now scheduled for wide release over Thanksgiving weekend 2023 (which, of course, kicks off the Christmas season).  Deadline says the movie is already being mentioned as a contender for some Golden Globe and Academy Awards.
And to think it originated right here in little old Fairhaven.
21 Famous People You Didn't Know Were From the SouthCoast
Move over Hollywood, you're not the only town that breeds stars. We've compiled a list of some famous people that either are native to the SouthCoast, or eventually called it home.
10 Weird Titles That Beloved Movies Almost Used
These iconic films almost had some not-so-iconic titles.
More From WFHN-FM/FUN 107